Last Week We gave Chopad Level of  16469 Nifty 2 target on upside and all target on Downside so Excellent week for chopad Followers as astro and gann date showed there impact. Comign week we have Mercury Ingress,Full Moon and "RULE NO. 38 MERCURY LATITUDE HELIOCENTRIC Some mighty fine tops and bottoms are produced when Mercury in this motion passes the above mentioned degrees 0, 3*21,6*42, and 7*0'" suggesting another trending week coming.
Nifty Harmonic Pattern

Price reacted from 16732 and closed below 16353 important support suggesting heading towards 16000/15900.
Nifty Gann Angles

Price closed below gann angle support line 3×1
Planetary Cycles and Nifty Movements

Planneatry resistance line 16300-25 should act as strong Resistance and 16030-16000 act as Strong Support.
Nifty Supply and Demand

Self Explanatory Chart
Nifty Time Analysis Pressure Dates
13/16 June are the Important Gann/Astro Date for coming week.
Nifty Weekly Chart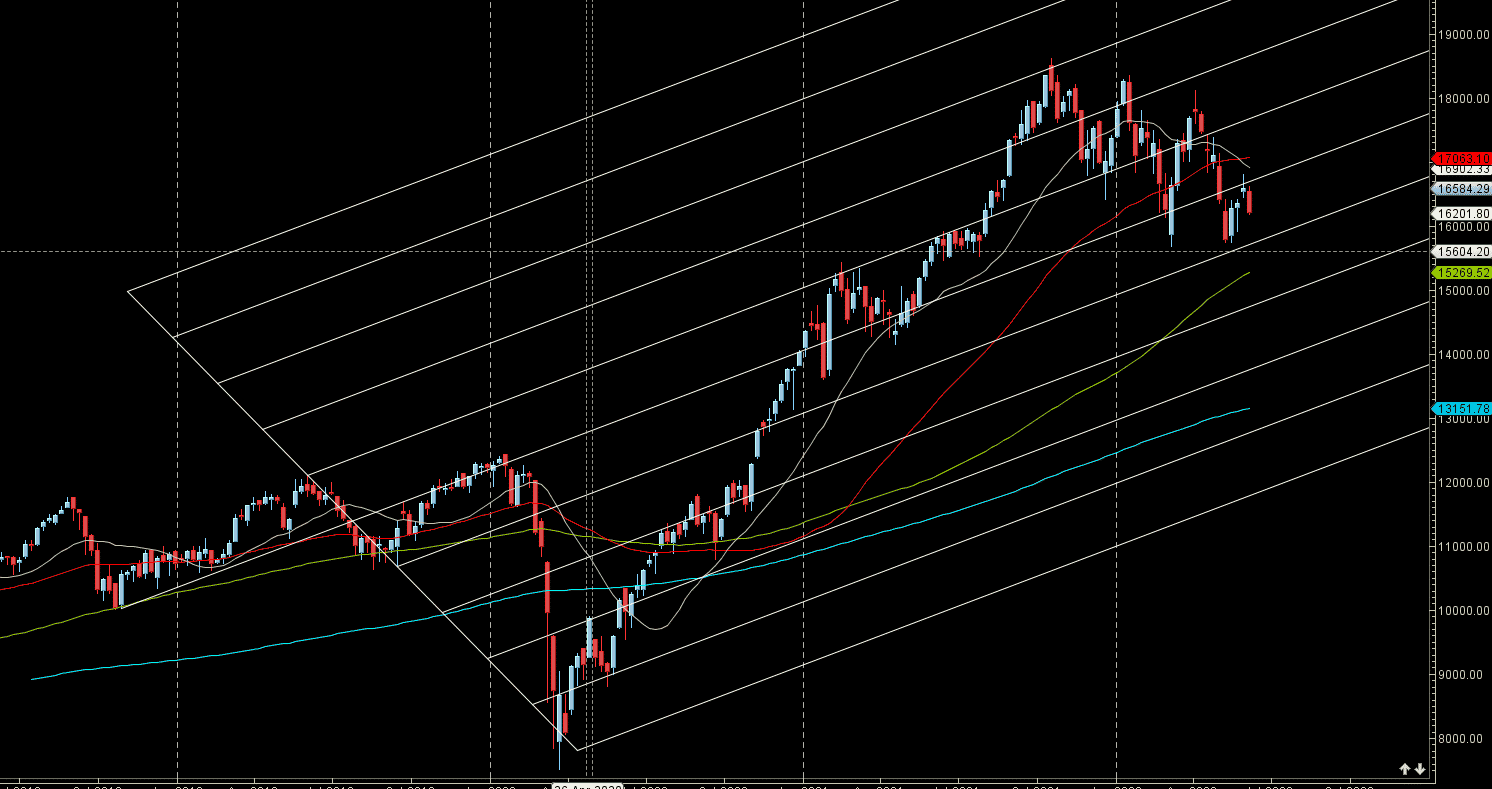 Weekly chart  breakodwn below DOJI at Weekly AF Resistance last week.
Nifty Monthly Charts

Bulls need tol hold 16100 for a move back towards 16323/16500. Bears below 16000 for a move towards 15900/15729
Nifty Weekly Chopad Levels
Nifty Trend Deciding Level: 16005
Nifty Resistance: 16069,16133,16196,16260,16324
Nifty Support: 15941,15877,15813,15743,15666
Levels mentioned are Nifty Spot
As always I wish you maximum health and trading success