Everyone expecting Stock Market to tumble after the FOMC. You know what that means Market always follow Path of Least Resistance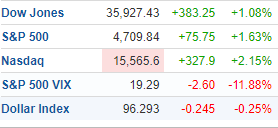 FOMC Full Statement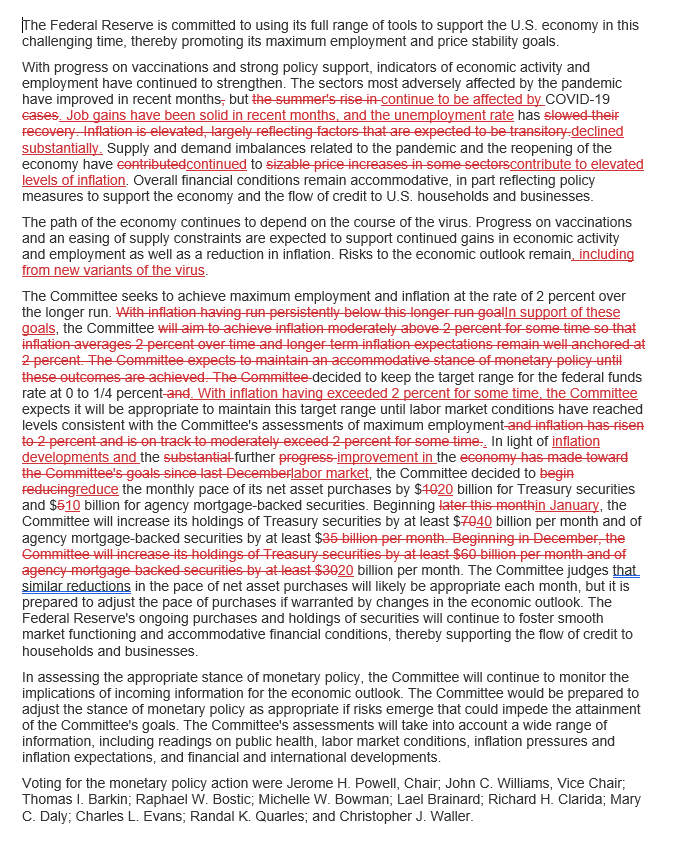 The Fed statement and economic projections saw the central bank double the pace of its asset purchase tapering to USD 30bln per month (consisting of USD 20bln Treasuries, USD 10bln MBS – this will be doubled again in January, with similar reductions likely be appropriate each month thereafter), which puts it on course to conclude asset purchases by March, from the prior landing zone of around June, although this could be adjusted if warranted.
Its updated projections now see three rate hikes in 2022, revising up its view from one hike pencilled in at the September FOMC (recall that September, the Committee was essentially split on the potential need for a second 2022 rate hike); longer-term, it has left its terminal rate view unchanged, however.
Inflation forecasts were revised up to 2.6% for headline PCE by the end of next year (prev. 2.2%), while the core measure is seen at 2.7% by end 2022 (prev. 2.3%).
On the labour market, the Fed sees the jobless rate return to the 3.5% mark next year (prev. saw 3.8%), where it is likely to stay over its forecast horizon.
The bottom line is that this was largely in line with what the market was expecting (accelerating taper, raising inflation forecasts, seeing continual progress in the labour market), where the Fed sees the economy continuing to grow (its growth view for next year was revised up, although 2023's pace was revised down a touch).