FII bought 13.3 K contract of Index Future worth 1194 cores, Net OI has decreased by 17 K contract 1.8 K Long contract were covered by FII and 15.2 K Shorts were covered by FII. Net FII Long Short ratio at 1.43 so FII used rise to exit longs and exit shorts.
As discussed in Last Analysis  Bulls got whipsawed above 17851 and bears were able to do 17633 o downside  and we also saw the impact of Mars created havoc in market. Now Bulls need to move above 17679 for a move towards 17746/17812/17879. Bears will get active below 17618 for a move towards 17551/17485/17419. 

We have RBI Policy tomrmow as you can see in chart below of last 3 RBI Policy no major movement was seen during the day only after 2-3 days trend will emerge. Mars again created havoc for Bears every dips is getting bought into. Now Bulls need to move above 17830 for a move towards 17897/17964/18031. Bears will get active below 17750 for a move towards 17685/17611.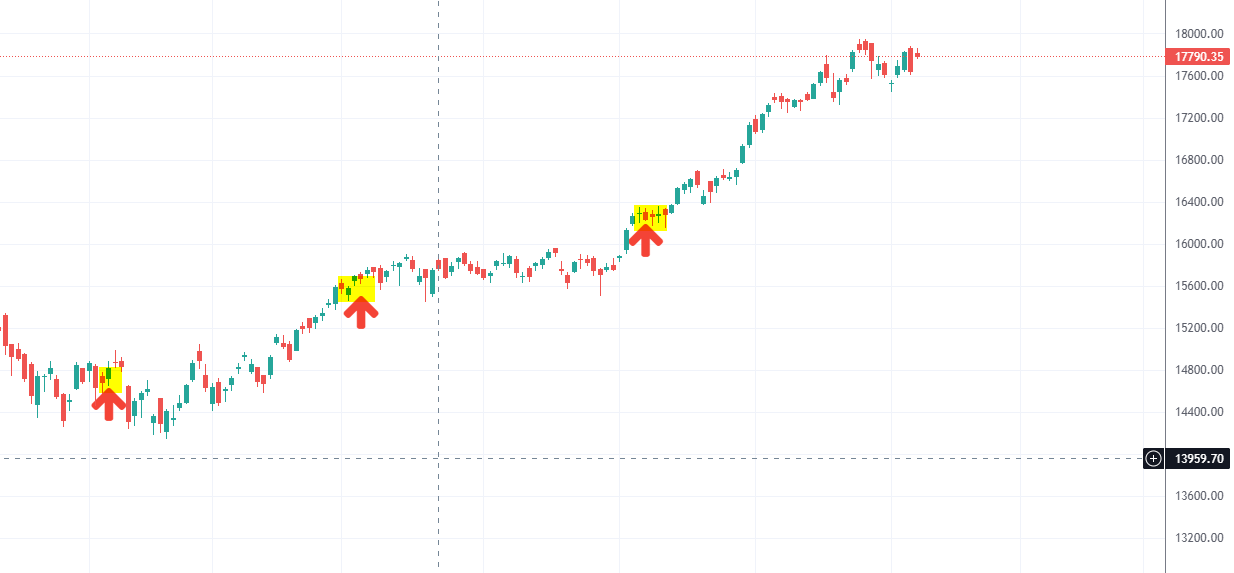 MAX Pain is at 17800 PCR at 0.9 Rollover Price is at 17761

OI Breakout zone 17604. 
Nifty Oct Future Open Interest Volume is at 1.22 Cores with liqudiation of 5.7 Lakh with increase in cost of carry suggesting LONG positions were closed today.
There is total OI of 2.2 Cores on the Call side and 2.1 Cores on the Put side. Neutal move by market particiapnts ahead of RBI Policy.
The Option Table data indicates decent support at 17600 and reasonable resistance at 18000. FII are buying more options than writing them,almost bought 8000 cores worth of options and we got a trending move as expected.
Options Writers can watch for the range of 17940 on upside and 17639 on downside so shorting a 18000 CE and 17600 PE with 50% premium as SL can lead to good gains.
We have opened today at 17810 and closed the day at 17790. So, it has been a scalpers day. An absolute indecision day. Indecisive in the sense that, it did not give us any clue on our future journey. Institutions made merry by doing a lot of day trading.
FII sold 1764 crore and DII bought 2528 cores. USD Closed at 74.88
For Positional Traders Stay long till we are holding Trend Change Level 17692 and stay short below it. That will help you stay on the side of Institutions and which has a greater risk-reward ratio. For Intraday Traders 17822 will act as a Intraday Trend Change Level.
Buy Above 17810 Tgt 17840, 17864 and 17897 (Nifty Spot Levels)
Sell  Below  17750  Tgt 17721, 17699 and 17666 (Nifty Spot Levels)