Bank Nifty finally did a breakout and close above 42769 suggesting we can see a breakout Uranus is outer plannet and lead to trend change. Bulls need to move above 42954 for a move towards 43158/43363. Bears will get active below 42750 for a move towarrds 42546/42341/43137.
Again a side ways day price unable to sustain above  43000 and formed an Outside Bar today. Last expiry close was 43252 , if any 15 mins move above 43000 we can see short covering till 43252. Jupiter 40 Uranus both outer plannet so Bank Nifty should see firework.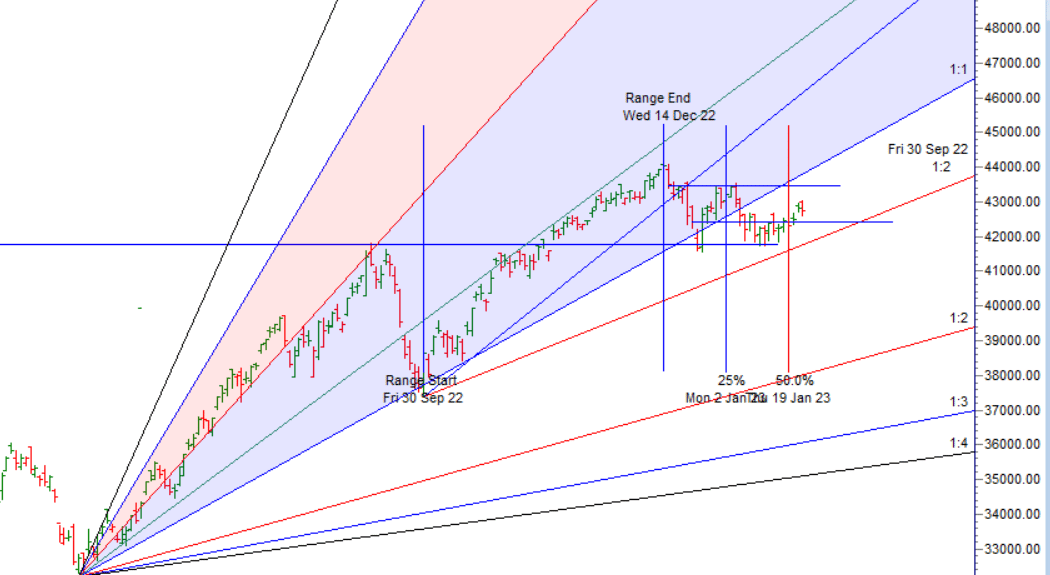 Bank Nifty Outside Bar Trade Plan
Intraday time for reversal can be at  10:03/11:04/12:43/1:34//2:18  How to Find and Trade Intraday Reversal Times
Bank Nifty Feb Future Open Interest Volume is at 12.9 lakh with addition of 2.4 Lakh contract , with increase in Cost of Carry suggesting Long positions were added today.
Bank Nifty Rollover cost @42890 and Rollover % @80.4 Closed below it,
Bank Nifty Bulls now need to hold 42764 for trend to remain buy on Dips and Rally till 43412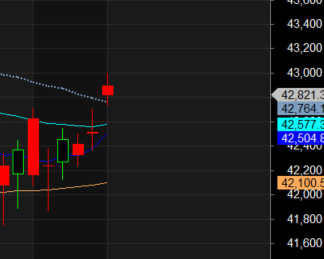 Bank Nifty as per musical octave trading path can be  42582-42996-43412 take the side and ride the move !!
Maximum Call open interest of 46 lakh contracts was seen at 43000 strike, which will act as a crucial resistance level and Maximum PUT open interest of 48 Lakh contracts was seen at 42500 strike, which will act as a crucial Support level.
MAX Pain is at 42700 and PCR @1.03. Markets tend be range-bound when PCR OI (Open Interest) ranges between 0.90 and 1.05. 
Review the last week's entries in your trading journal. Count the number of positive, encouraging phrases in your writings and the number of negative, critical ones. If the ratio of positive to negative messages is less than one, you know you aren't sustaining a healthy relationship with your inner coach. And if you're not keeping a journal, your coach is silent. What sort of relationship is that?
For Positional Traders Trend Change Level is 42708 on Futures go long and short above/below it That will help you stay on the side of Institutions and which has a greater risk-reward ratio. For Intraday Traders 42857 will act as a Intraday Trend Change Level.
Intraday Trading Levels
Buy Above 42777 Tgt 42888, 43001 and 43225 (Bank Nifty Spot Levels)
Sell Below 42610 Tgt 42500, 42350 and 42200 (Bank Nifty Spot Levels)
Upper End of Expiry : 43038
Lower End of Expiry : 42427
As always I wish you maximum health and trading success