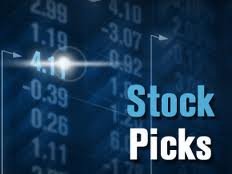 Knowing the difference between you making a mistake or the market simple not matching your style will go a long way in keeping down your stress and negative self talk. 
Infosys
Infosys gave a explosive upmove on its results day and then went into slumber mode,from past 28 days stock has been trading in range of 2741 to 2836. Infosys is trading in Horizontal channel and best trading strategy is Sell at top end of channel and buy near the lower end of support till breakout and breakdown occurs.
Sell below 2803 Tgt 2784,2767 and 2747 SL 2828
Century Textile
Century textile has been trading in downward channel and was unable to downward falling trendline 5 times. Today again it came near the trendline but again unable to cross on closing basis.
Sell below 376 Tgt 373,370 and 366 Sl 380.3

Buy above 382.5 Tgt 386,388 and 391 Sl 380
Reliance Infra
Reliance Infra is unable to cross the downward falling trendline support and unable to cross 200 DMA.
Sell below 488 Tgt 482,477.4 and 470 Sl 494

Buy above 495 Tgt 499,503 and 507 Sl 492
We do discussion is Live market to update Nifty levels If you are interested you can LIKE the page to get Real Time Updates.
Follow on Facebook during Market Hours: http://www.facebook.com/pages/Brameshs-Tech/140117182685863