Softly landing on the Moon, India has proved her might as a world power. We believe in the power of scientific innovation and that has helped us achieve marvelous feats!
Chandrayaan 3 landed safely on the surface of the Moon. India became the fourth country to land on the moon and the first country to land on the south pole of the moon.
TeamIndia, of Chandrayaan3 mission, made every Indian proud
Programm Director:DVeeramuthuvel
Associate Director: Kalpana
Mission Operations Director: Srikanth Director, U
RRSC: M Sankaran
ISRO Chairman: S Somnath
The cost of India's Chandrayaan-3 lunar mission stood at Rs 615 crore ($75 million) in 2020 – less than half the budget of the Hollywood film Interstellar, which was completed at a cost of $165 million. While astounding, the numbers don't lie – a film about space cost more than an actual space mission.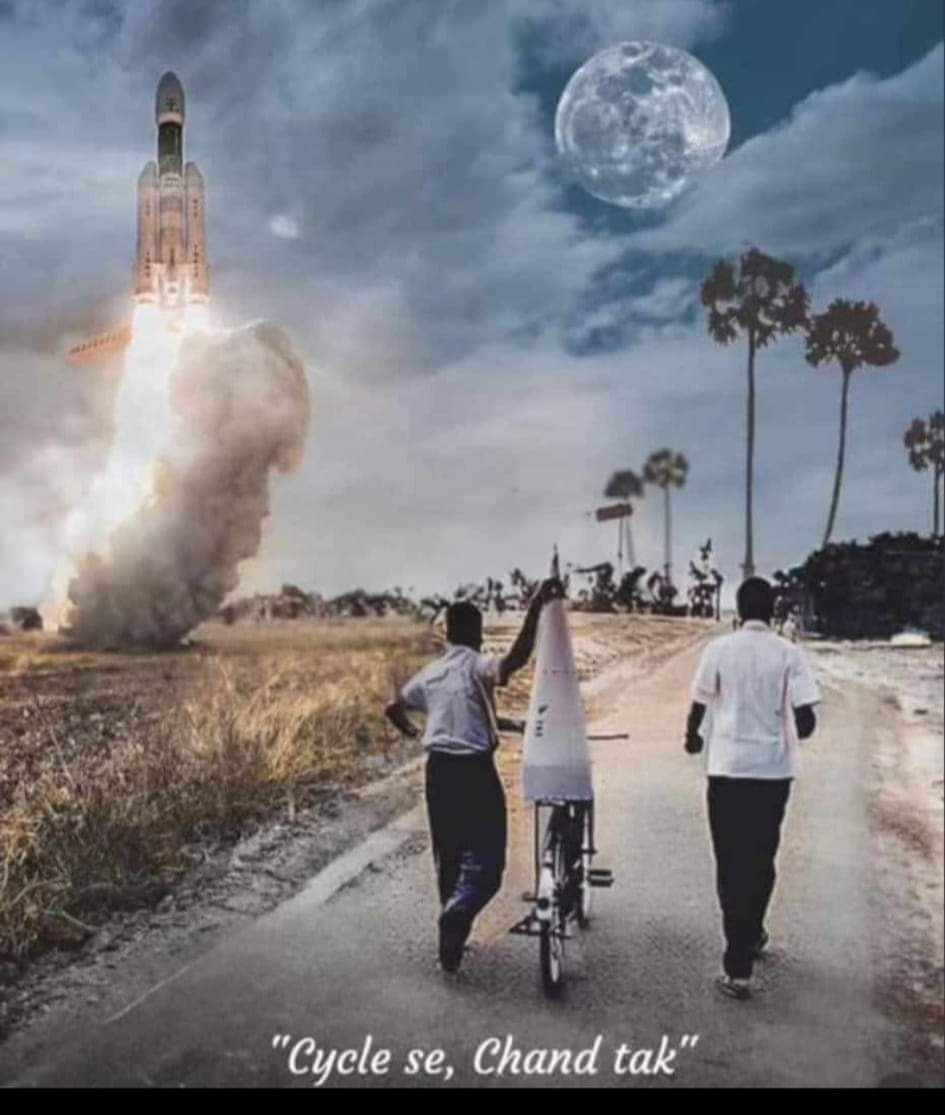 Congratulations to ISRO team for the historic success of #Chandrayaan3 mission. Also congratulations to the companies behind the mission:
🚀 MTAR Technologies: Made core parts of the Rocket engines and core pumps of Cryogenic engines required for take-off.
🚀 Larsen & Toubro: Made critical booster segments, did system integration and proof pressure testing for the Chandrayaan at its facility in Powai.
🚀Godrej Aerospace: Supplied hardware liquid propulsion engines and satellite thrusters
🚀 Tata Advanced Systems: Core manufacturer of Chandrayan 3's Lander
🚀 Hindustan Aeronautics: Worked on development of lander and key mechanical support equipments
🚀 Bharat Electronics – Chandryaan3's payloads
🚀 BHEL – Supplied 100th battery pack to ISRO for Chandrayaan 3
🚀 Mishra Dhatu Nigam (Midhani): Critical materials such as Cobalt and Nickel base alloys and special steel for various components.
🚀 Centum Electronics: Large component supplier – makes 300-500 electronics parts for each mission
🚀 Walchandnagar Industries: Supplied components for all 48 launches by ISRO till now
🚀Taneja Aerospace: Builds important structural assemblies for HAL and ISRO for their booster rockets.
🚀Electrosteel Castings: Supplied DI Pipes to the Satish Dhawan Space Centre, Sriharikota