As discussed in last analysis  Bank Nifty bounced from 37.5 % Gann Retracement and coming to crucial range of 41678-41785 which need to be watched closely. Also we have closed above Mercury Ingress High. Bank Nifty saw decent rally might be the way which causes maximum pain to maximum participants. Let us look forward.
We have important astro events happening tommrow as discussed below and bank nifty is back to 50% point so be ready for big move. Tommrow being Weekly Expiry Settlement generally happens which cause pain to most of the crowd. Last Expiry close was 41554 till above this BUlls have upper hand.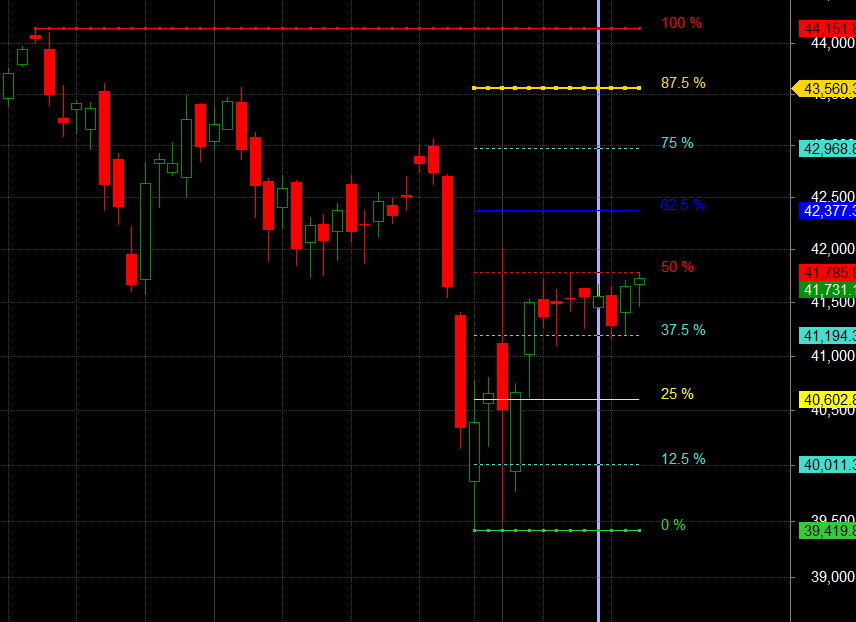 Bank Nifty Trade Plan as per NR21 Pattern, Bulls have upper hand till above 41678  did 41805 now waiting for higher target.
Bank Nifty Feb Future Open Interest Volume is at 22.5 lakh with addition of 0.15 Lakh contract , with decrease in Cost of Carry suggesting Long  positions were added  today.
Bank Nifty Bulls now need to break 41767-41795 range for an explosive move on Upside. Bears need to break  41468.
Bank Nifty as per musical octave trading path can be  41353-41761-42170  take the side and ride the move !!
Maximum Call open interest of 32 lakh contracts was seen at 42000 strike, which will act as a crucial resistance level and Maximum PUT open interest of 20 Lakh contracts was seen at 41300 strike, which will act as a crucial Support level.
MAX Pain is at 41600 and PCR @0.92. Markets tend be range-bound when PCR OI (Open Interest) ranges between 0.90 and 1.05. 
Trade price action not opinions. Be quick to cut losses and patient to ride winners. Getting stuck on what you think should happen could be fatal when the market disagrees with you.
For Positional Traders Trend Change Level is 41340 on Futures go long and short above/below it That will help you stay on the side of Institutions and which has a greater risk-reward ratio. For Intraday Traders 41657 will act as a Intraday Trend Change Level.
Intraday Trading Levels
Buy Above 41800 Tgt 41900, 42000 and 42205 (Bank Nifty Spot Levels)
Sell Below 41625 Tgt 41525, 41320 and 41186 (Bank Nifty Spot Levels)
Upper End of Expiry : 42025
Lower End of Expiry : 41436
As always I wish you maximum health and trading success