FII bought  13.9 K contract of Index Future worth  1265 cores, Net OI has decreased by 6.4  K contract 3.7 K Long contract were added by FII and 10.2 K Shorts were covered by FII. Net FII Long Short ratio at 0.23 so FII used rise toenter Long and exit  short in Index Futures.
Nifty has formed Bullish Engulfing near 50% Point as shown below, With Overhang of RBI Policy over any move above 17860-17872 can lead to fast move towards 17972 Budget day High . Moon at Zero Declination  tommrow so nifty can see decent move first 15 mins High and low will guide for the day.
Nifty BUlls have closed above 17832 now waiting for 17951/18011.
MAX Pain is at 17850 PCR at 0.92 Markets tend be range-bound when PCR OI (Open Interest) ranges between 0.90 and 1.05. 
Maximum Call open interest of 30 lakh contracts was seen at 17900 strike, which will act as a crucial resistance level and Maximum PUT open interest of 20 lakh contracts was seen at 17700 strike, which will act as a crucial Support level
Nifty Feb Future Open Interest Volume is at  1 Cr with liquidation of 4.2 Lakh with increase in Cost of Carry suggesting Long positions were closed today.
Nifty Rollover cost @18169 and Rollover % @75  Closed below it. 
Retailers have bought 335 K CE contracts and 304 K CE contracts were shorted by them on Put Side Retailers bought 1149 K PE contracts and 892 K PE shorted contracts were added by them suggesting having BEARISH outlook.
FII bought 16.2 K CE contracts and 61 K CE were shorted by them, On Put side FII's bought 71.6 K PE and 105 K PE were shorted by them suggesting they have a turned to neutral Bias.
Nifty Bulls now need to hold  17777 for trend to remain buy on dips.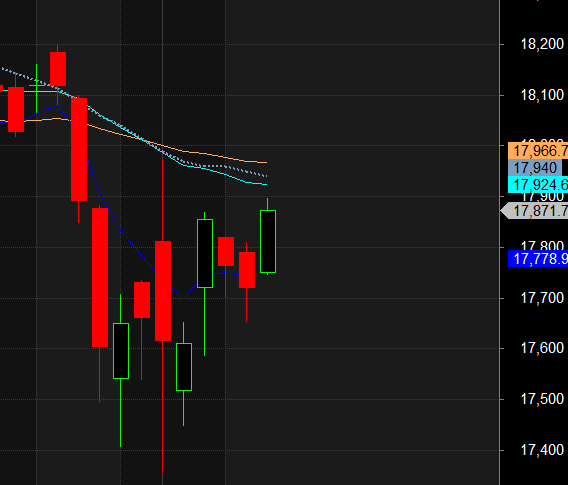 FII's sold 736 cores and DII's bought  941 cores in cash segment.INR closed at 82.78
#NIFTY50  as per musical octave trading path can be 17274-17538-17804-18072  take the side and ride the move !!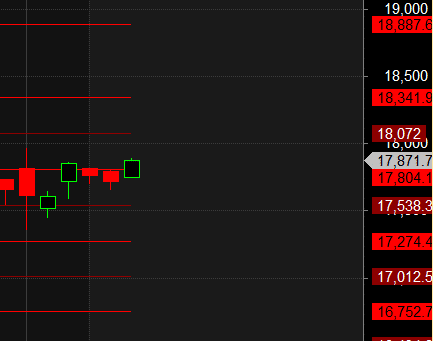 You cannot achieve mastery with a mediocre effort. If you want big returns in the stock market, you must make your trading a priority.
Positional Traders Trend Change Level is 17793 on Futures go long and short above/below it That will help you stay on the side of Institutions and which has a greater risk-reward ratio. Intraday Traders 17891 will act as a Intraday Trend Change Level.
Intraday Trading Levels
Buy Above 17900 Tgt 17932, 17966 and 17999 (Nifty Spot Levels)
Sell Below 17821 Tgt 17800, 17777 and 17729 (Nifty Spot Levels)
Upper End of Expiry : 17998
Lower End of Expiry : 17743
As always I wish you maximum health and trading success