Considering 2022 as a whole, the BANK NIFTY gained 21.2 %yearly gain,

Inflation in India is at 5.88% and expecting to come down more. Crude oil prices are coming down globally which is positive for the India. The year 2023 will be a good year as we expect bumper Rabi and Kharif crops like wheat, rice, sugarcane, RmSeed, Soyabean, Pulses and also from Palm crop under edible oil mission. India is coming out from the cCovid resuming full economic activity. Fundamentally things are looking positive in the contest of India. FPI's investment may be expected to rise as India is again an investment park for the global investors due to political stability and strong policy framework from the RBI.Jupiter transits through Aquarius and Capricorn during 2023. Saturn controls both these signs.

Below is detailed analysis on BANK Nifty based on various technical analysis techniques. Last Year Analysis
Yearly Chart
Elliot Wave Analysis
FII DATA ANALYSIS
Very interesting data. Whoever believes FII moving the Indian market, in my it's a wrong perception,  in the last 7 years only 2 year were FII inflow +ve.
Harmonic Analysis
BANK Nifty Projected Price and Time Pattern based on Neural Forecast
Below is Neural Forecast for 2023, It is not a FOOLPROOF Technique and its works 60-65% of time. So Please do not take aggresive trade without SL.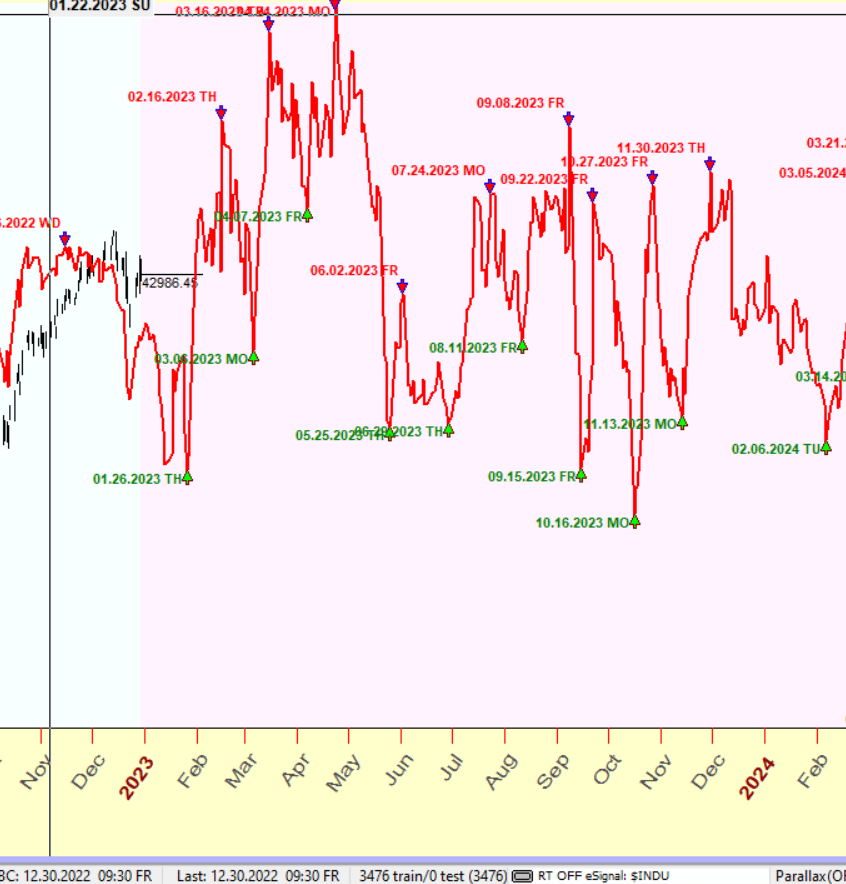 Important Pressure Dates as per Gann and Astro Analysis :
Below dates  based on Astro and Gann Techniques can see Trend Change in Market.
13-Jan-23
22-Jan-23
16-Feb-23
16-Mar-23
11-Apr-23
25-Apr-23
15-May-23
01-Jun-23
11-Jun-23
30-Jun-23
23-Jul-23
30-Aug-23
04-Sep-23
10-Oct-23
13-Nov-23
13-Dec-23
20-Dec-23
BANK Nifty Yearly Trend Change:42875
BANK Nifty Yearly Resistance:44765,46656,48654,50653,52762,54872
BANK Nifty Yearly Support: 41089,39304,37620,35937,34352,32768

Levels Mentioned are BANK Nifty Spot Levels