Bramesh Tech sponsors $1,000+ of trading gear for three lucky traders in the community!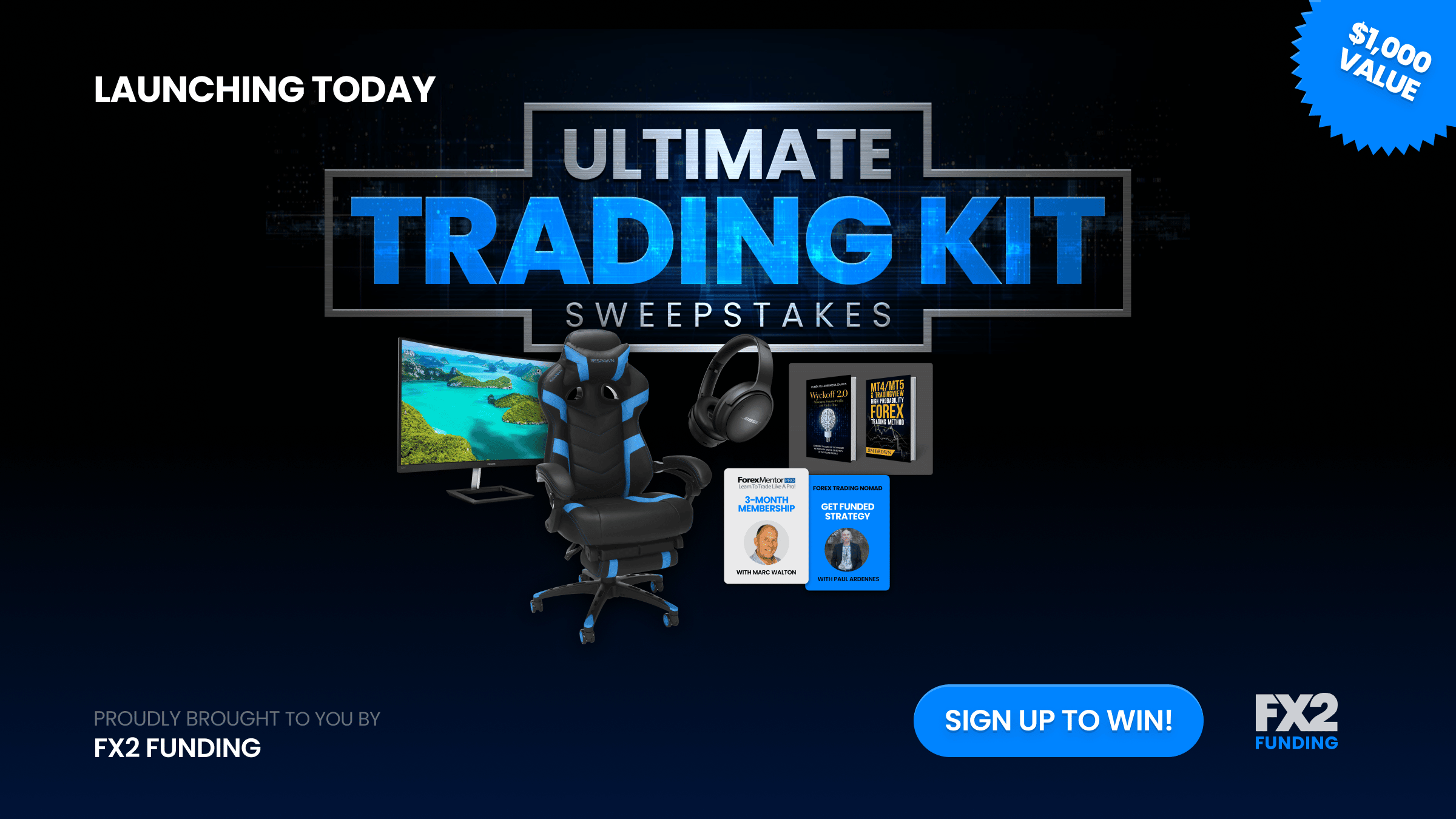 I want to introduce you to the new prop firm in the industry, FX2 Funding.
FX2 is a US based firm with robust private funding. I was impressed with FX2's mission statement in my discussions with David, their CEO. FX2 is all about trust and integrity. They aim to be the only "trader-first" prop firm, with straightforward rules and a real live account for funded traders. FX2 listening to the trader's needs and offering a real personal touch in the prop firm experience.
I'm stoked to be sponsoring this awesome giveaway by my friends over at FX2funding – The Ultimate Trading Kit – where you can win $1,000+ of top trading gear.
The contest just launched and enrollment is free – so what're you waiting for? 
The giveaway includes:
32″ Curved 4K Monitor
Ergonomic Gaming Chair
Bose QuietComfort Headphones
Subscription to Forex Mentor Pro w/ Marc Walton
Subscription to Funded Strategy w/ Paul Ardennes
High Probability Forex Trading Method by Jim Brown
Wyckoff 2.0 by Rubén Villahermosa
Join the Ultimate Trading Kit sweepstakes by enrolling before December 7. Winners will be announced Dec 12!