Coming Week  we have 4 Major Events
US Fed meet on November 1 and 2  Market expects 75 bps rate hike at November meeting
RBI has unscheduled meeting on november 3
SBI , Bharti, L&T, Tata steel , Titan earnings next week
Auto sales on 1st Nov
and astro wise we have Mars going into Retrograde and Mercury Ingress on 30 Oct and on 02 Nov we have astro heavy date as we have 4 Aspects which will add more geocosmic energy leading to big move.
Venus Opposition North Node
Mercury YOD Mars HELIO
Mercury Square Pluto HELIO
Venus Opposition Uranus HELIO
Nifty Harmonic Pattern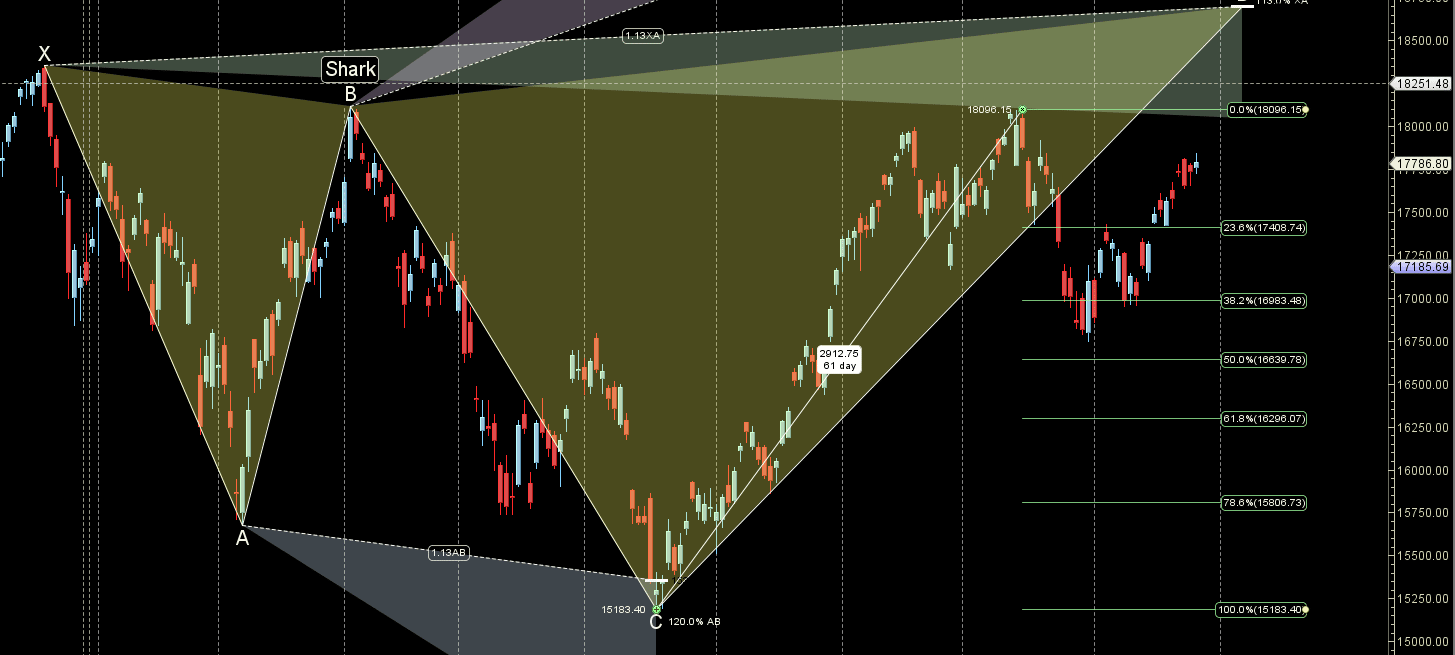 Price need to move above 17920 and hold 17811 for move towards 18100/18300
Nifty Gann Angles
Price is near important gann angle above 17850 can lead to rally till 18100/18225.
Planetary Cycles and Nifty Movements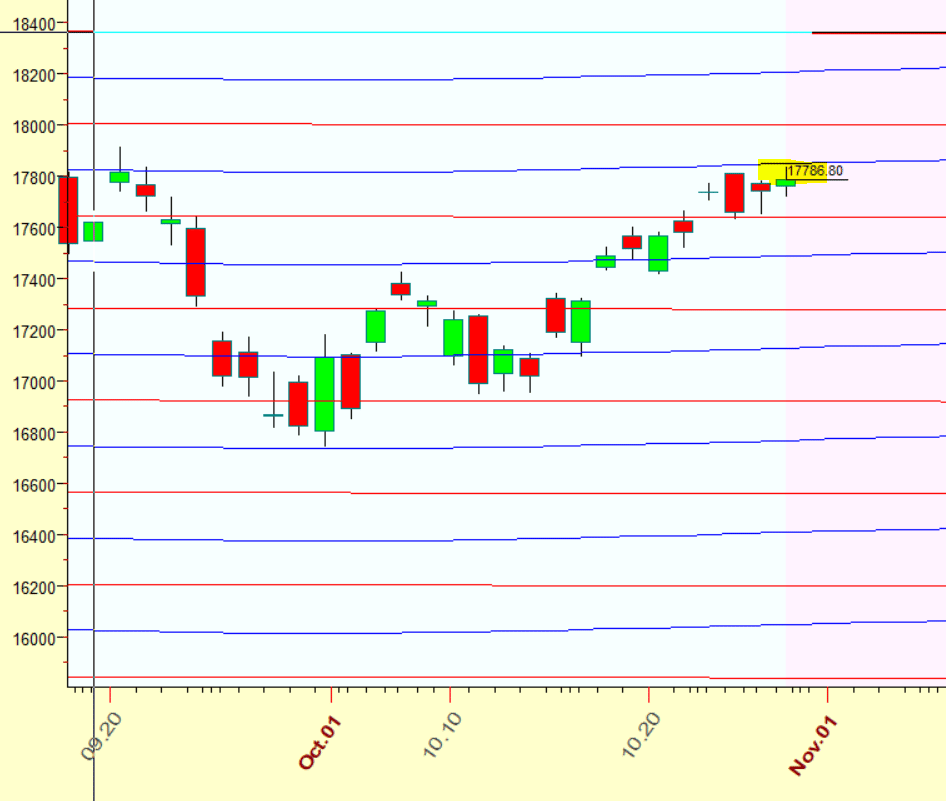 Price reacted from the support zone of the Mercury Planneatry zone.
Nifty Supply and Demand

Self Explanatory Chart
Nifty Time Analysis Pressure Dates
31 Oct/02 Nov is the Important Gann/Astro Date for coming week.
Nifty Weekly Chart

Price has done breakout on weekly chart and sustained above last week high.
Nifty Monthly Charts

17877 is monthly support and 18225 monthly resistance
Nifty Weekly Chopad Levels
Nifty Trend Deciding Level: 17902
Nifty Resistance: 17969,18035,18101,18168,18225
Nifty Support: 17836,17769,17703,17637
Levels mentioned are Nifty Spot
As always I wish you maximum health and trading success