Last Week We gave Chopad Level of 33808 Bank Nifty did all target on Upside so Excellent week for chopad Followers as  Bayer Rule 27: Big tops and big major bottoms are when Mercury's speed in Geocentric longitude is 59 minutes or 1 degree 58 minutes. will again lead to big move. Coming Week we have confluence of gann dates and astro dates on 11 and 12 July so another big move should be seen.
BANK Nifty Harmonic Pattern
Deep Crab Pattern completed heading towards 35844/36200.
BANK Nifty Gann Angles

Weekly chart heading towards 35900.
Planetary Cycles and BANK Nifty Movements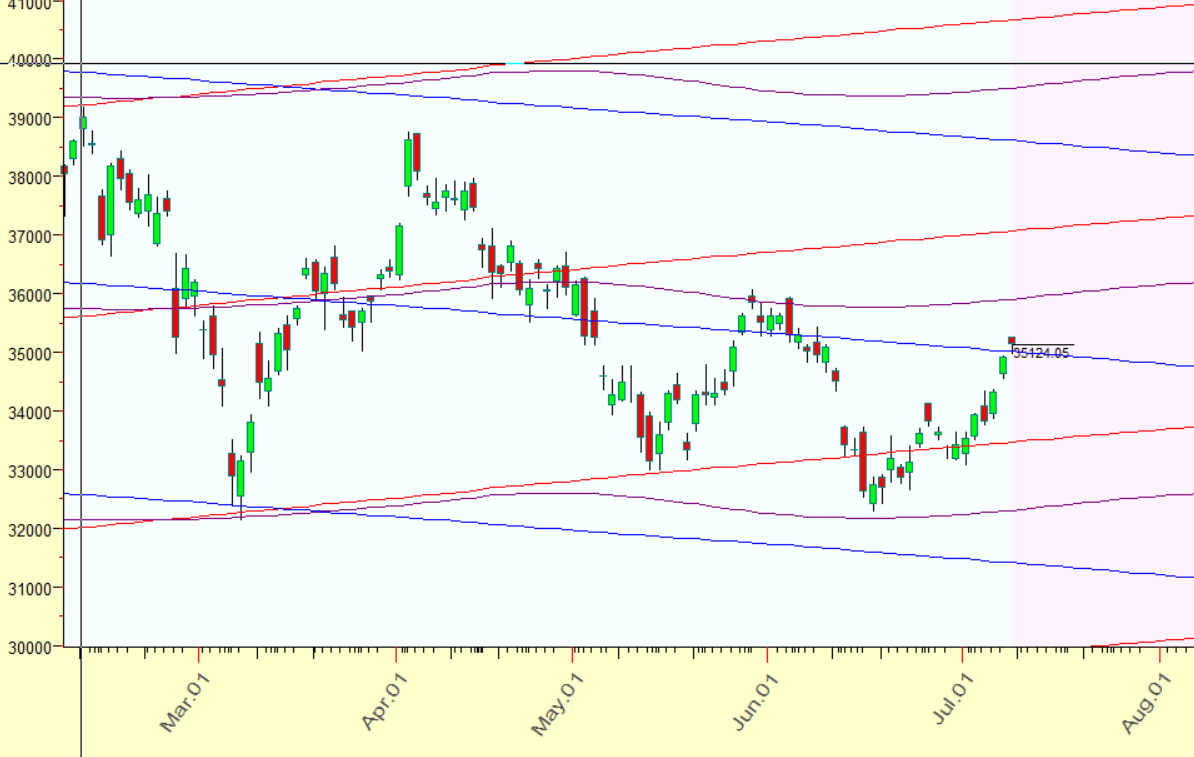 Price closed above the resistance zone of  the Sun  Planneatry zone.
BANK Nifty Supply and Demand

Self Explanatory Chart
BANK Nifty Time Analysis Pressure Dates
13 July is the Important Gann/Astro Date for coming week.
BANK Nifty Weekly Chart
Price  near breakout at Weekly AF line.
BANK Nifty Monthly Charts

34211 important Support on Monthly time fram as price bounced from support zone and also completed 8 months of correction. 
BANK Nifty Weekly Chopad Levels
BANK Nifty Trend Deciding Level: 35164
BANK Nifty Resistance: 35351,35538,35725,35912,36099
BANK Nifty Support: 34886,34698,34511,34323,34135
Levels mentioned are BANK Nifty Spot
As always I wish you maximum health and trading success