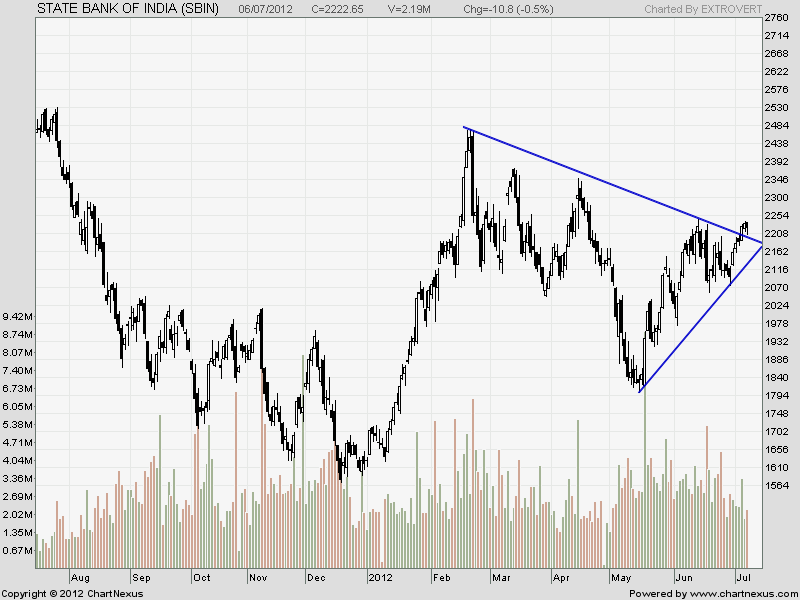 The goal of any trader is to turn profits on a regular basis, yet so few people ever really make consistent money as traders. What accounts for the small percentage of traders who are consistently successful is psychological—the consistent winners think differently from everyone else.
The defining characteristic that separates the consistent winners from everyone else is this: The winners have attained a mind-set—a unique set of attitudes—that allows them to remain disciplined, focused,and, above all, confident in spite of the adverse conditions.
Reliance Industries
RIL has formed multiple tops at 743 odd levels which is its 100 DMA, Support is coming at downward facing trendline at 726. Range trade of 742-726 is in play.
Buy above 735 Tgt 738,742

Sell below 733 Tgt 730,726
SBI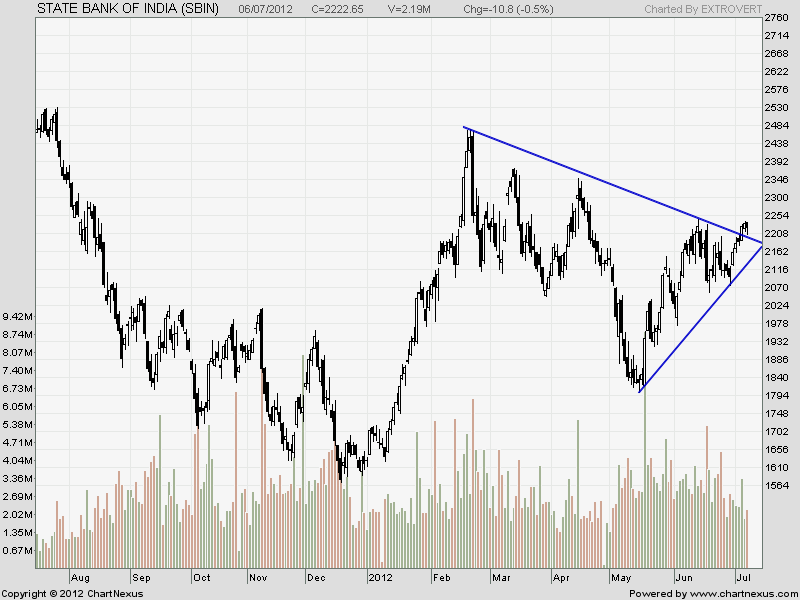 SBI has formed a bearish reversal pattern, trade below 2200 will invite a correction till 2160.
Sell below 2202 Tgt 2191,2177 and 2160
REC
REC which we have been tracking from 160 odd levels,Stocks gave 25% return from initiation price,Stock looks ripe for correction now as its facing trendline resistance at 202 levels,stock has closed above its 100 DMA 197.6 ,For Conservative trader  Shorts to be taken on break below 197.6
Sell below 199.7 Tgt 197.7,195.6 and 193.6