Last Week We gave Chopad Level of44668 Bulls got Stopped multiple times Bears were able to do 2 target on downside, Coming Week we have RBI Policy ,Below are multiple  astro  event coming next week suggesting we can see Trending move.
Venus Square Mercury HELIO
Venus Trine North Node
"RULE NO. 38 MERCURY LATITUDE HELIOCENTRIC Some mighty fine tops and bottoms are produced when Mercury in this motion passes the above mentioned degrees"
Mars Opposition North Node
Mercury Ingress
Mars YOD Neptune
Moon Declination
Astro analysis can help identify trends and reversals in the market, and it can be used in combination with other technical analysis methods to improve the accuracy of trading strategies. Gann analysis involves studying charts and identifying support and resistance levels to pinpoint potential trading opportunities.
Bank Nifty Harmonic Pattern
Price is heading towards 45000-45225  till its holding 44150-44200 zone.
Bank Nifty Gann Angles
Price has take resistance at  1×1 Gann Angle.
Planetary Cycles and Bank Nifty Movements

Price is back to Jupiter Plannetary line support.
Bank Nifty Supply and Demand

Self Explanatory Chart
Bank Nifty Time Analysis Pressure Dates
03/06 Oct is the Important Gann/Astro Date for coming week.
Bank Nifty Weekly Chart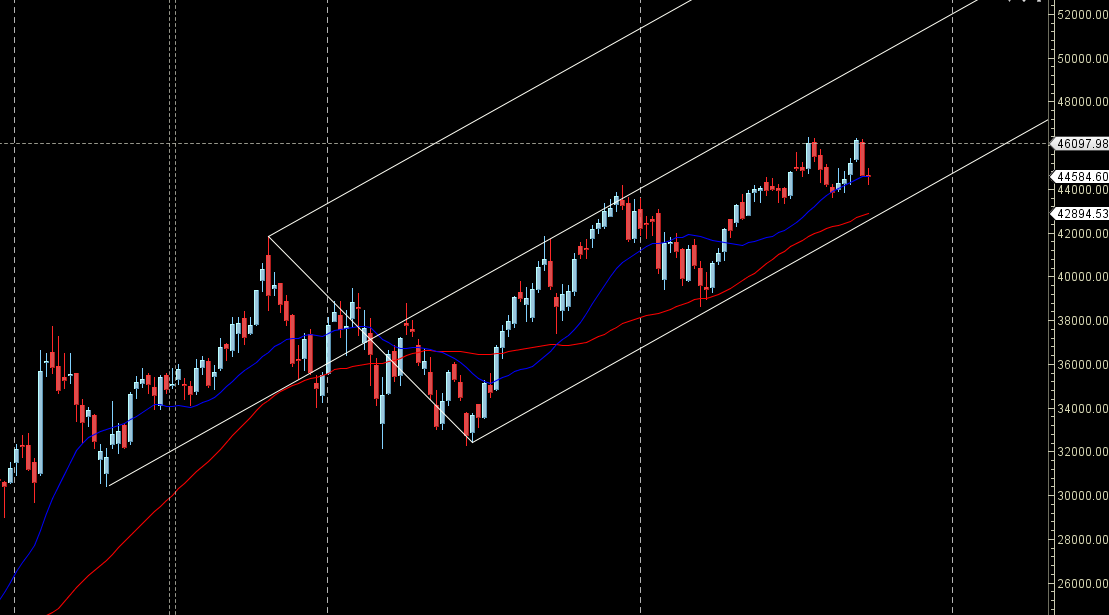 Price has formed at Weekly DOJI at 20 SMA.
Bank Nifty Monthly Charts

45950-45000 is Monthly Resistnace zone 44113/43920 is Support zone. 
Bank Nifty Weekly Chopad Levels
Bank Nifty Trend Deciding Level: 44435
Bank Nifty Resistance: 44644,44853,45062,45270
Bank Nifty Support: 44226,44018,43809,43600
Levels mentioned are Bank Nifty Spot
As always I wish you maximum health and trading success