Last Week we Gave Chopad Level of    41159 Bulls got Stopped Out  and Bears did all  target on downside so excellent week for chopad followers. We have seen power of  Double Ingress of SUn and Venus as disussed in below video as Nifty saw a trending move. For COming week we have Monthly CLose Bulls would like to have a close above 39500 in worst case else we will have 3 Red Candel  on Monthly time frame. Bears below 39500 can see a fall towards 39000/38500.
BANK Nifty Harmonic Pattern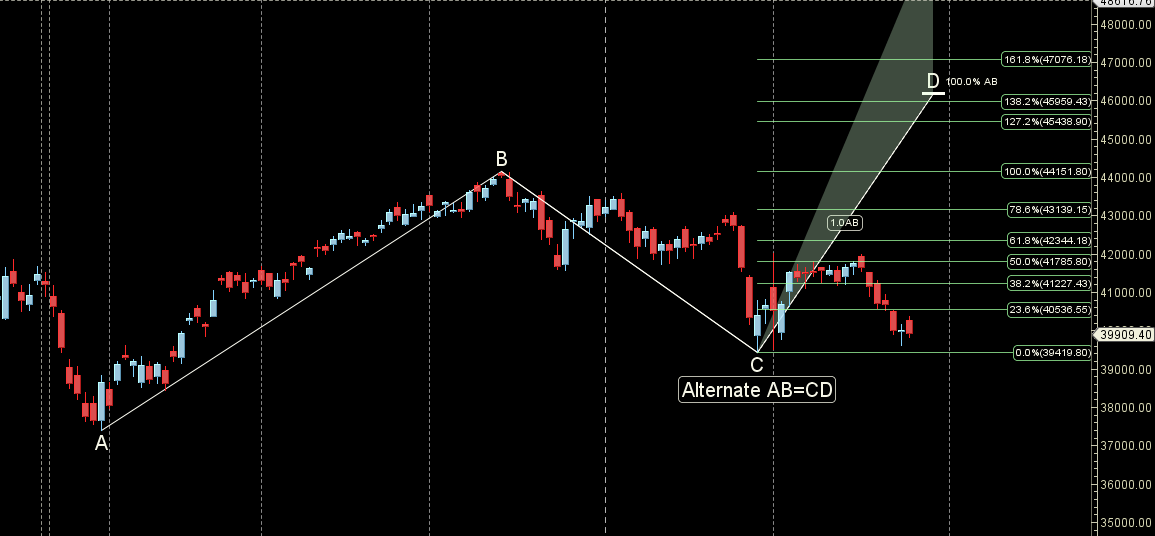 Till 39500 is held Bulls have upper hand towards 40636/41225
BANK Nifty Gann Angles

Price is back to gann angle support.
Planetary Cycles and BANK Nifty Movements

Price is formed multiple support at mercury astro  line.
BANK Nifty Supply and Demand

Self Explanatory Chart
BANK Nifty Time Analysis Pressure Dates
27 Feb /02 March  is the Important Gann/Astro Date for coming week.
BANK Nifty Weekly Chart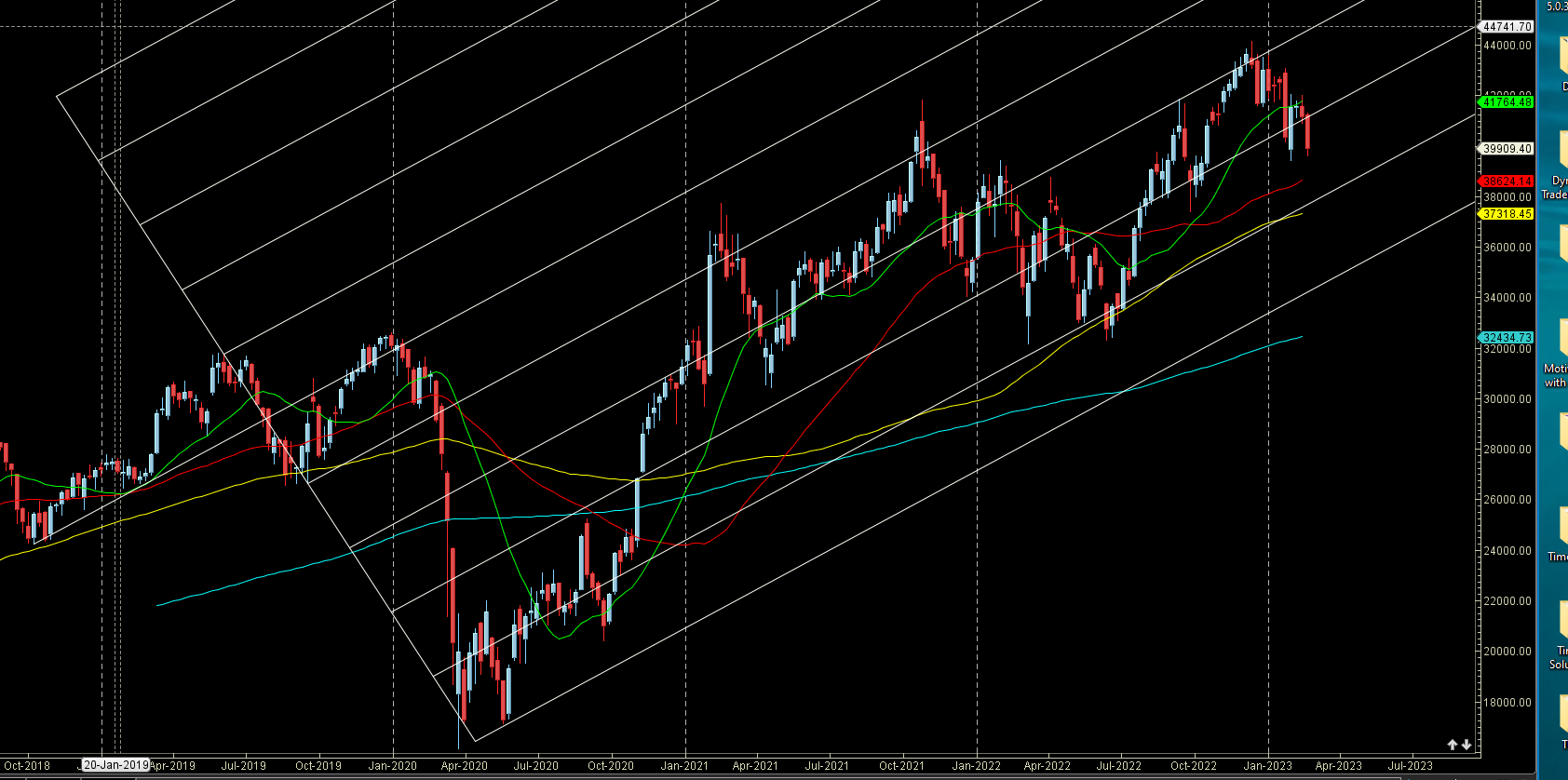 Price again reacted from Weekly resistance zone. 
BANK Nifty Monthly Charts

39500 is monthly support and 41217 monthly resistance
BANK Nifty Weekly Chopad Levels
BANK Nifty Trend Deciding Level: 39925 
BANK Nifty Resistance: 40126,40327,40529,40729,41000
BANK Nifty Support: 39724,39522,39321,39120,38918
Levels mentioned are BANK Nifty Spot
As always I wish you maximum health and trading success