In what was a rare celestial event, the Moon, Venus, and Jupiter came together in a synchronized celestial dance in the skies across the world. The three heavenly bodies formed a triangle-like shape in the night sky as they came closer to each other.
Jupiter has good Impact on Bank Nifty also price is back to 1×1 gann angle and yesterday 23 Feb being important gann date can lead to potential Price Time Squaring and lead to strong reversal.
Swing Trader above 40197 can see move towards 40396/40595. Bears will get active below 39947 for a move towards 39747/39546/39346,
Intraday time for reversal can be at  9:51/10:49/11:46/12:42/2:38 How to Find and Trade Intraday Reversal Times
Bank Nifty March Future Open Interest Volume is at 26.1 lakh with addition of 8.6 Lakh contract , with decrease in Cost of Carry suggesting Long  positions were addedtoday.
Bank Nifty Rollover cost @40733 and 78.1 % rollover is done.
Price is stuck between 37.5-50-62.5 gann retracement.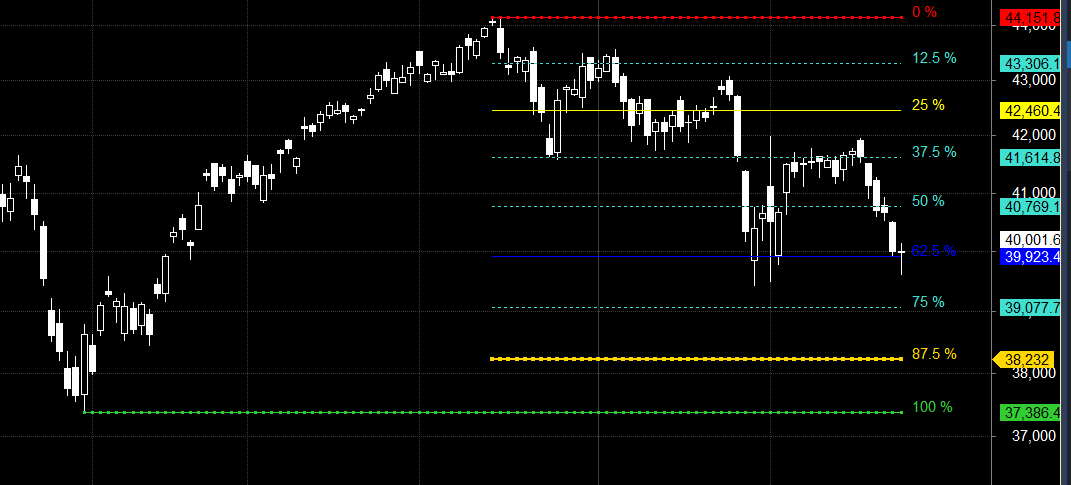 Bank Nifty as per musical octave trading path can be  39650-40049-40450take the side and ride the move !!
Maximum Call open interest of 15 lakh contracts was seen at 39500 strike, which will act as a crucial resistance level and Maximum PUT open interest of 18 Lakh contracts was seen at 40500 strike, which will act as a crucial Support level.
MAX Pain is at 40000 and PCR @0.68. Markets tend be range-bound when PCR OI (Open Interest) ranges between 0.90 and 1.05. 
Understand that you will lose on more trades than you will win on; that is just part of the game. If you are the type that always has to be "right" you are going to have a hard time becoming a successful trader. The market is perpetual, it continues on no matter what you think about it with no knowledge that you exist.
For Positional Traders Trend Change Level is 40437 on Futures go long and short above/below it That will help you stay on the side of Institutions and which has a greater risk-reward ratio. For Intraday Traders 40240 act as a Intraday Trend Change Level.
Intraday Trading Levels
Buy Above 40068 Tgt 40214, 40383 and 40525 (Bank Nifty Spot Levels)
Sell Below 39888 Tgt 39753, 39525 and 39400 (Bank Nifty Spot Levels)
As always I wish you maximum health and trading success