Venus Ingress and Venus Declination in coming week Venus is one of the closest planets to Earth, meaning that its Astro Events are more powerful and intense than other planets. US CPI Data on Tuesday and Fed Policy Outcome on Wednesday important event for coming week.
BANK Nifty Harmonic Pattern
Price is heading towards 44105-44122 as per Alternate ABCD Pattern.
BANK Nifty Gann Angles

Price is heading to 1×1 line
Planetary Cycles and BANK Nifty Movements

Price  is heading towards Mercury Line.
BANK Nifty Supply and Demand

Self Explanatory Chart
BANK Nifty Time Analysis Pressure Dates
12/15 Dec Dec is the Important Gann/Astro Date for coming week.
BANK Nifty Weekly Chart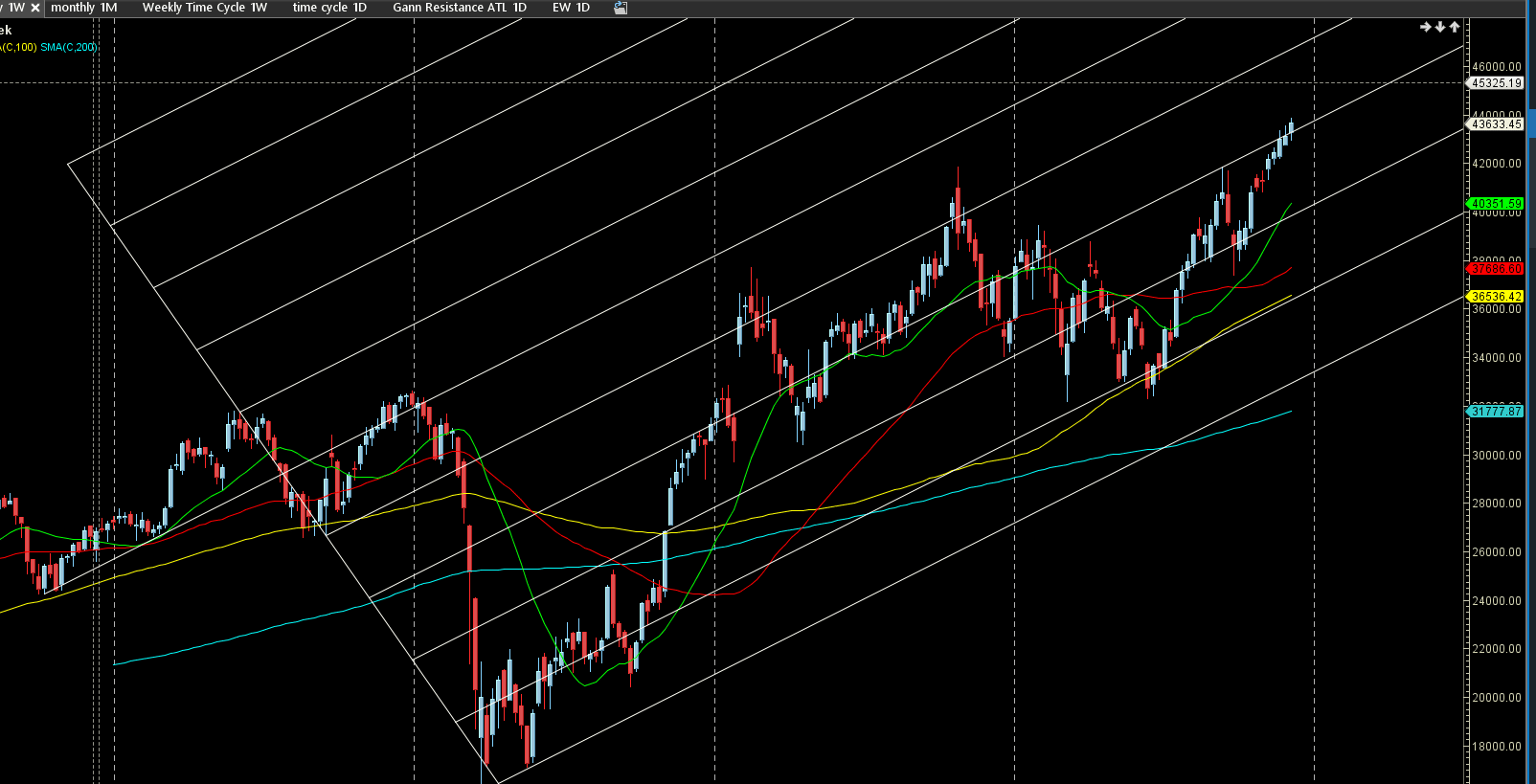 Price has done breakout on weekly chart and near AF Resistance line.
BANK Nifty Monthly Charts

42847 is monthly support and 44107 monthly resistance
BANK Nifty Weekly Chopad Levels
BANK Nifty Trend Deciding Level: 43708
BANK Nifty Resistance: 43915,44122,44329,44536
BANK Nifty Support: 43501,43294,43087,42880
Levels mentioned are BANK Nifty Spot
As always I wish you maximum health and trading success