As Discussed in Last Weekly Analysis  In the next week we do have the FOMC meeting minutes, which will give trend to Nifty  ,Bayer Rule 3: Price goes up when the angle between Mars and Mercury is 161 degrees 21 minutes 18 seconds; Mars must be retrograde and "Bayer Rule 15: VENUS HELIOCENTRIC LATITUDE AT EXTREME AND LEAST SPEEDS FOR MAJOR MOVES Imp Rule"  and Jupiter Retrograde will also come into effect lead to volatile move in Monthly Expiry. 
Nifty did 2 target on upside coming week we have 2 Monthly close and 2 important bayers rule coming Bayer Rule 9: Big changes on market are when Mercury passes over 19 degrees 36 minutes of Scorpio and Sagittarius,also over 24 degrees 14 minutes of Capricorn. and Bayer Rule 30: The trend changes when Venus in declination passes the extreme declination of the Sun.
Nifty Harmonic Pattern
Price need to move above 18351 and hold 18200 for move towards 18555/18666
Nifty Gann Angles
Price is consolidating above gann angle heading towards all time high of 18604
Planetary Cycles and Nifty Movements
Price consolidating near resistance of the Mercury Planneatry zone.
Nifty Supply and Demand

Self Explanatory Chart
Nifty Time Analysis Pressure Dates
29 Nov/01 Dec is the Important Gann/Astro Date for coming week.
Nifty Weekly Chart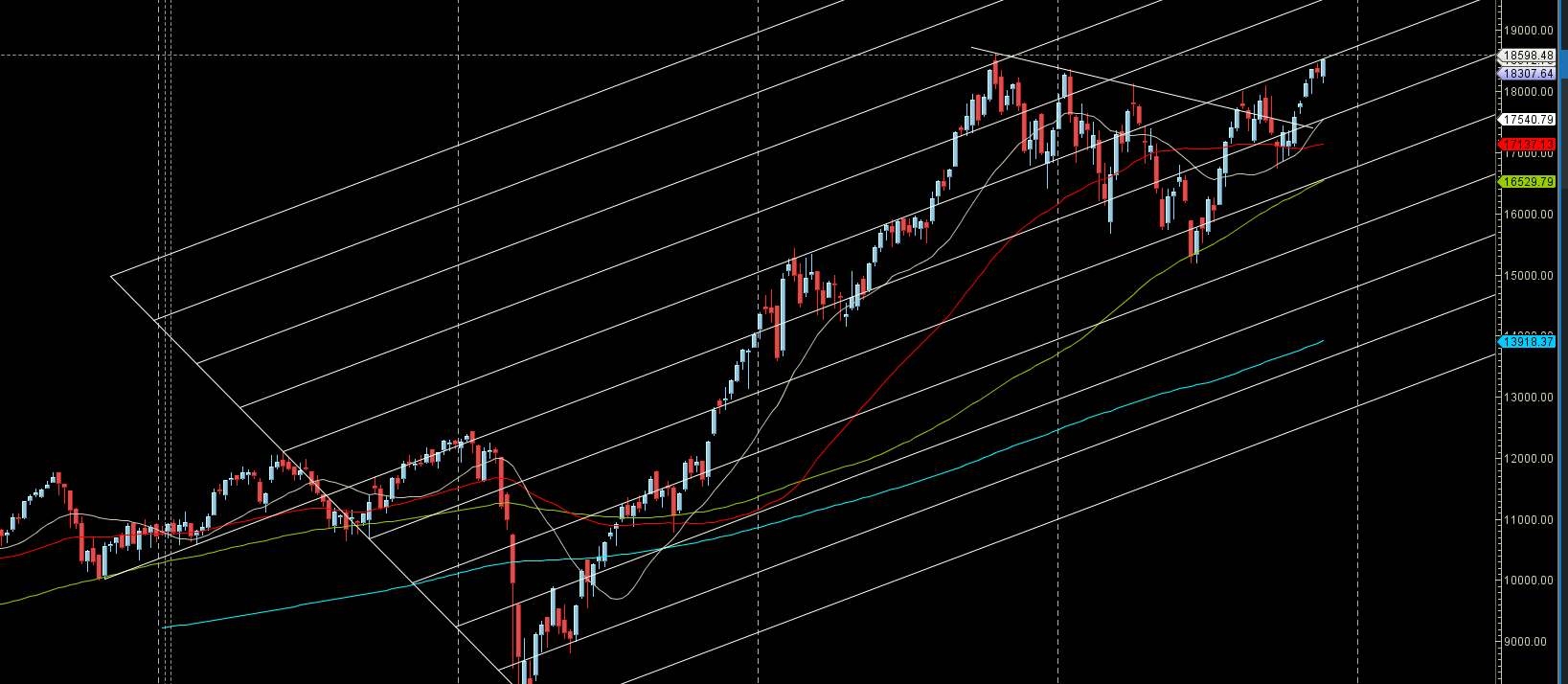 Price has formed outside bar pattern and near AF Resistance line.
Nifty Monthly Charts

18404 is monthly support and 18666 monthly resistance
Nifty Weekly Chopad Levels
Nifty Trend Deciding Level: 18541
Nifty Resistance: 18609,18676,18729,18777,18848
Nifty Support: 18474,18407,18339,18272,18208
Levels mentioned are Nifty Spot
As always I wish you maximum health and trading success