Last Week we gave Chopad Level of 38081 Bank Nifty did all target on upside so excellent week for Disciplined Chopad Followers Next week will be very intresting based on Astro  as Bayer Rule 8: The moves on market (most of all ups) are when Venus goes over its Perihelium (Heliocentric) RULE NO. 38 MERCURY LATITUDE HELIOCENTRIC Some mighty fine tops and bottoms are produced when Mercury in this motion passes the above mentioned degrees 0, 3*21,6*42, and 7*0' will come in effect.
BANK Nifty Harmonic Pattern

ABCD Pattern to get invalidated bank nifty need to close above 39759
BANK Nifty Gann Angles

Price has formed an inside bar pattern near gann angle resistance zone 
Planetary Cycles and BANK Nifty Movements
Price reacted from the resistance zone of  the Jupiter  Planneatry zone.
BANK Nifty Supply and Demand

Self Explanatory Chart
BANK Nifty Time Analysis Pressure Dates
05/08 September is the Important Gann/Astro Date for coming week.
BANK Nifty Weekly Chart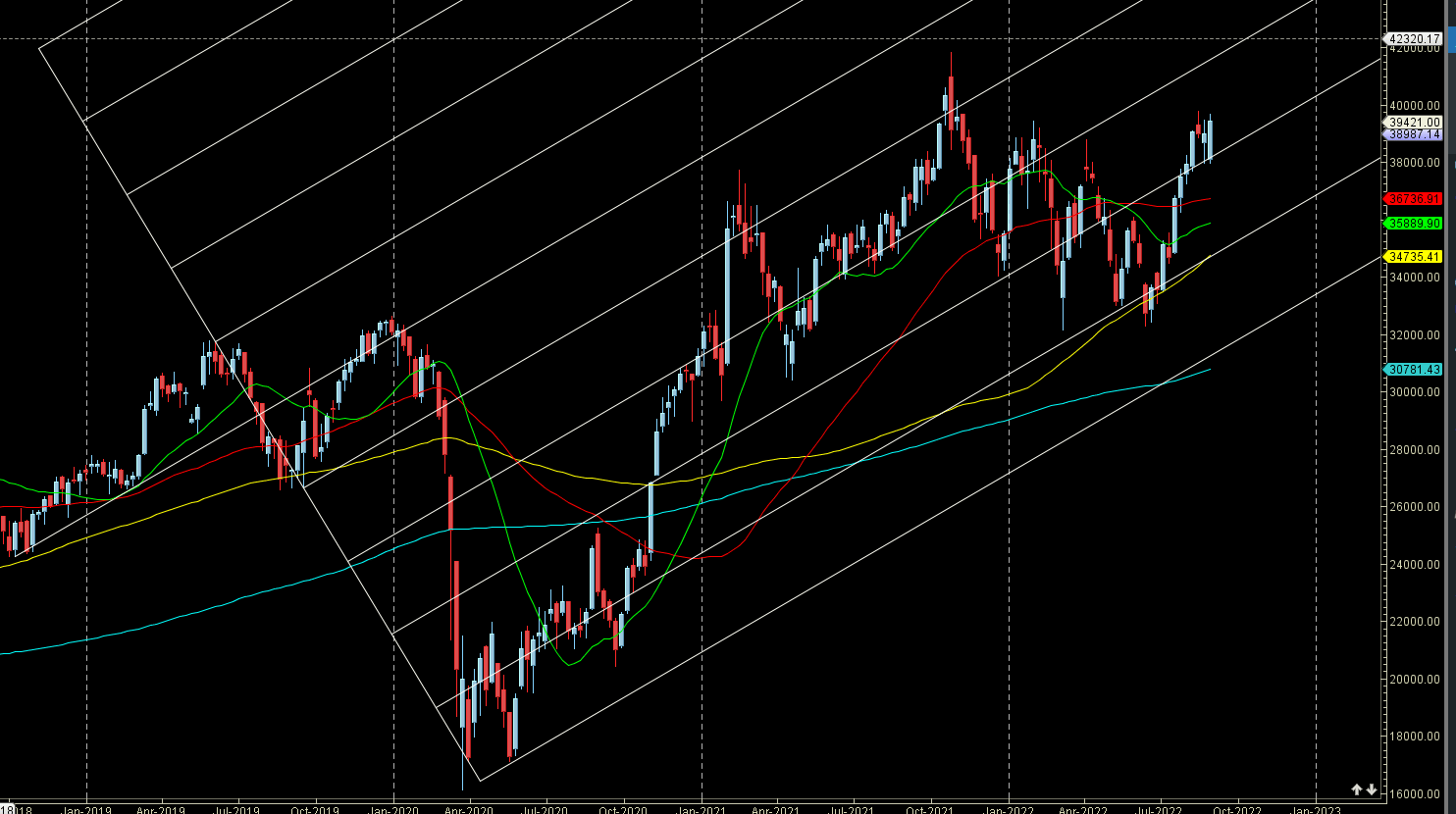 Price back to AF Support line. 38500 strong support.
BANK Nifty Monthly Charts

38500 is monthly support and 39804 monthly resistance
BANK Nifty Weekly Chopad Levels
BANK Nifty Trend Deciding Level: 39398
BANK Nifty Resistance: 39596,39794,39992,40190,40388
BANK Nifty Support: 37884,37687,37489,37292
Levels mentioned are BANK Nifty Spot
As always I wish you maximum health and trading success