Last Week We gave Chopad Level of 36834 BANK Nifty Bulls did all target on upside and Bears did 2 target on downside so excelllent week for Chopad Followers ,Coming Week we have Mars Conjunct North Node on 01 Aug Mars Conjunct Uranus on 01 Aug Uranus Conjunct North Node 31 Aug 3 Aspect with North Node so we will see lot of volatility in next week also we have RBI policy on 03-04 Aug and nifty will try to digest gain of last week.
BANK Nifty Harmonic Pattern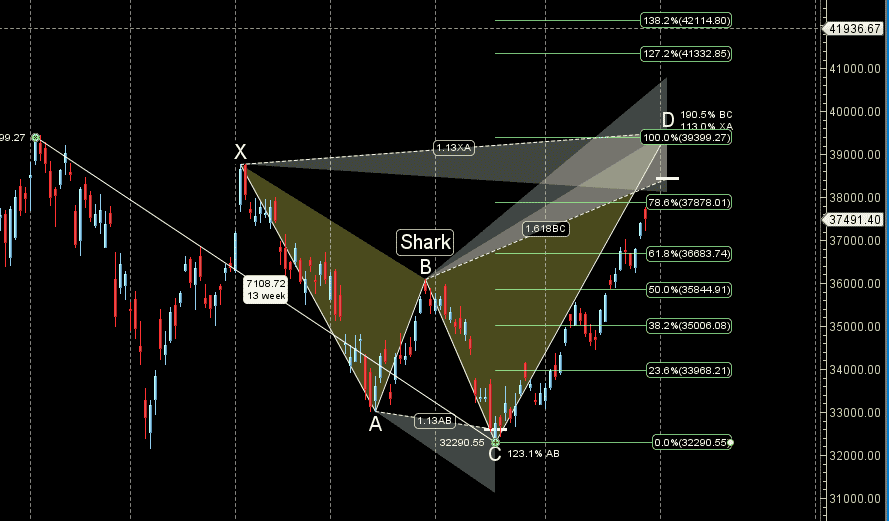 Shark  pattern approaching PRZ Zone around 37800.
BANK Nifty Gann Angles

Weekly chart near resistance zone time to keep SL on Long near friday close of 37221.
Planetary Cycles and BANK Nifty Movements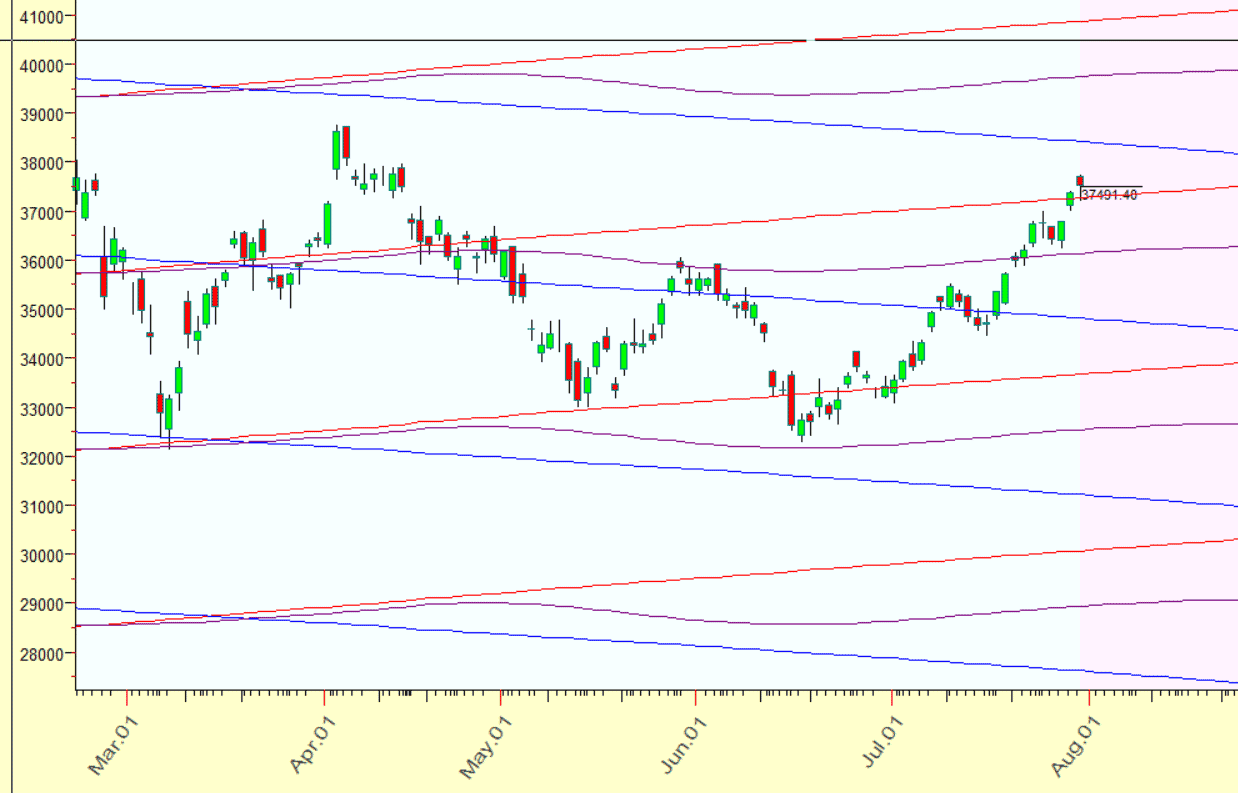 Price heading towards the resistance zone of  the Sun Planneatry zone.
BANK Nifty Supply and Demand

Self Explanatory Chart
BANK Nifty Time Analysis Pressure Dates
01 Aug is the Important Gann/Astro Date for coming week.
BANK Nifty Weekly Chart
Price back to resistance at Weekly AF line.
BANK Nifty Monthly Charts

36800 is monthly support and 39137 monthly resistance
BANK Nifty Weekly Chopad Levels
BANK Nifty Trend Deciding Level: 37477
BANK Nifty Resistance: 37666,37859,38000,38225,38400
BANK Nifty Support:37287,3096,36905,36715,36524
Levels mentioned are BANK Nifty Spot
As always I wish you maximum health and trading success