We have trading Holiday on 03 May, We have important aspect of SUN Conjunct Uranus Pluto Retrograde Venus Ingress so big volatile move coming ahead of us. Stay disciplined and trade right position size. 
BANK Nifty Harmonic Pattern
Cyper Pattern PRZ Zone at 33500 if we break low of 35511
BANK Nifty Gann Angles

Weekly chart showing Doji formation near support zone.
Planetary Cycles and BANK Nifty Movements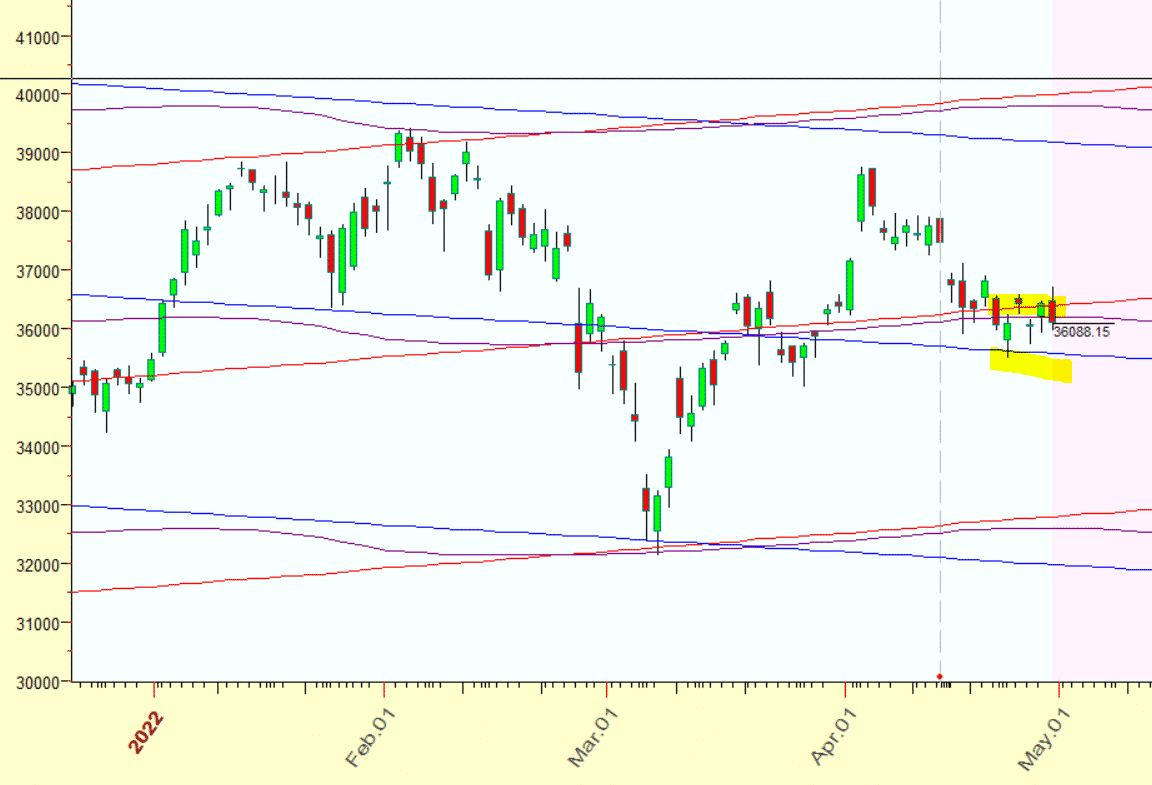 Price is trading in between the Planneatry zone.
BANK Nifty Supply and Demand

Self Explanatory Chart
BANK Nifty Time Analysis Pressure Dates
02/05 May is the Important Gann/Astro Date for coming week.
BANK Nifty Weekly Chart

Price holding  the  Weekly AF line and formed another Weekly Doji. 
BANK Nifty Monthly Charts

35937 important support on Monthly time frame.
BANK Nifty Weekly Chopad Levels
BANK Nifty Trend Deciding Level: 35760
BANK Nifty Resistance: 35952,36143,36335,36527,36718
BANK Nifty Support: 35569,35377,35185,34900
Levels mentioned are BANK Nifty Spot
As always I wish you maximum health and trading success