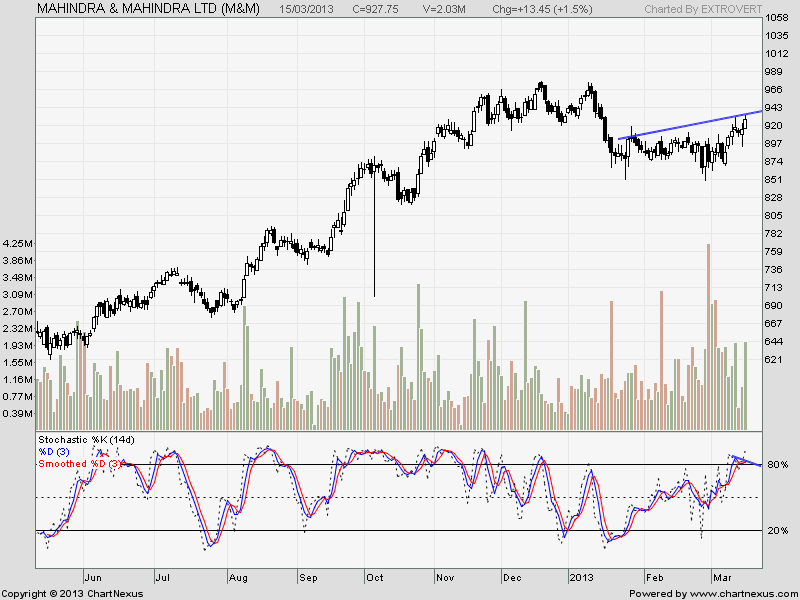 M&M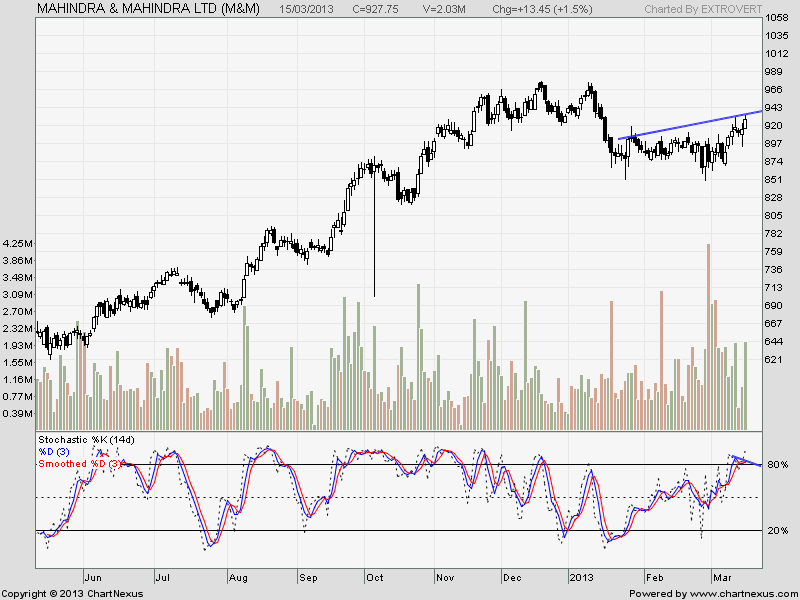 M&M stock has been outperforming Nifty and its Auto peers. Technically stock is near its important rising trendline support of 932 coupled with negative divergence in leading indicators.Continuation of this upmove is only above 935, below this pullback till 901 is expected in short term.
Buy above 935  Tgt 940,946 and 952 SL 931

Sell below 924 Tgt 918,908 and 901 SL 927
DLF
DLF has been on a rally mode from low of 250 to high of 289. We have covered DLF extensively and able to catch move both on downside long near 250 and on upside trendline resistance at 289. Stock now is near a medium term rising trendline support of 271. Holding the same bounce back is expected, Unable to do so pullback till 264-262 cannot be ruled out in near term.
Buy above 275 Tgt 276.5,279,281.5 SL 272.5

Sell below 271 Tgt 268,264 and 262 SL 272.5
Tata Motors
Telco is again back to its 100 SMA moving average support, Stock has bounced several time in past 2 months from this support level. Friday session tata motors formed a bearish engulfing pattern and closed below its 100 DMA support of 290. Range of 281-291 is very dicey range for stock so intraday and positional traders trade with extreme caution is this 10 points range.
Buy above 292 Tgt 294,296 and 298.5 SL 290

Sell below 289.5 Tgt 287,285.5 and 282.5 SL 291
All prices relate to the NSE Spot
Calls are based on the previous trading day's price activity.
The call is valid for the next trading session only unless otherwise mentioned.
Stop-loss levels are given so that there is a level below/above, which the market will tell us that the call has gone wrong. Stop-loss is an essential risk control mechanism; it should always be there.
Book, at least, part profits when the prices reach their targets; if you continue to hold on to positions then use trailing stops to lock in your profits.
We do discussion is Live market to update Nifty levels If you are interested you can LIKE the page to get Real Time Updates.
Follow on Facebook during Market Hours: http://www.facebook.com/pages/Brameshs-Tech/140117182685863