Last Week we gave Chopad Level 36461 Bank Nifty Bears were able to do all target on downside so Excellent Week for Chopad Followers.Coming week we have Double Ingress suggesting another big move will be seen.
BANK Nifty Harmonic Pattern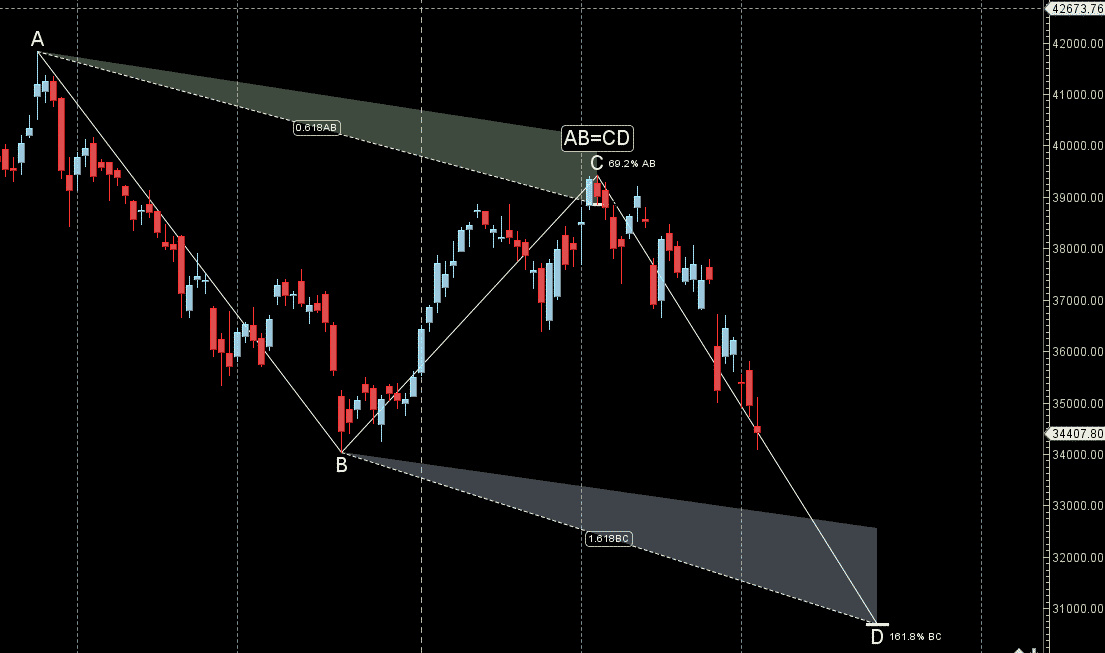 Bearish ABCD pattern formed below 34000 heading towards 33000/32225
BANK  Nifty Gann Angles

99/108 Weekly Bar showed its effect with highest fall of 5% in a week. 
Planetary Cycles and BANK Nifty Movements

33577-33000 weekly planneatry Support zone.
BANK Nifty Supply and Demand

Self Explanatory Chart
BANK Nifty Time Analysis Pressure Dates
07/10 March are the Important Gann/Astro Date for coming week.
BANK Nifty Weekly Chart

Price broke Support at Weekly AF line. 
BANK Nifty Monthly Charts

Monthly Breakdown seen below 34000
BANK Nifty Weekly Chopad Levels
BANK Nifty Trend Deciding Level: 34094
BANK Nifty Resistance: 34400,34665,34824,35000,35225
BANK Nifty Support: 33800,33577,33225,33000,32747
Levels mentioned are Nifty Spot
As always I wish you maximum health and trading success