Last Week We gave Chopad Level of 18183 Nifty gave LONG Entry which did 2 Target on Upside and SHORT did  all  target on DOWNSIDE  so EXCELLENT Week for Chopad Followers, as SUN INgress and Bayers Ruleshowed its effect. Coming Week we have 3 trading days as Thursday and Fiday are Holidays. So Enjoy Diwali and Have a great year ahead.
Nifty Weekly Time Cycle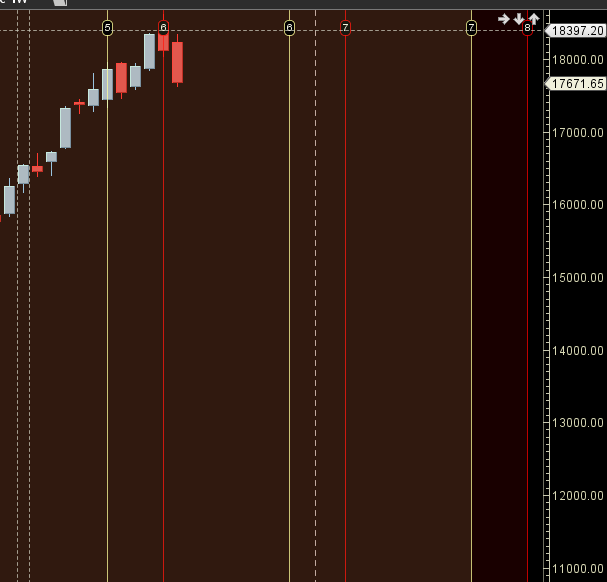 Price reacted from Weekly Time Cycle zone.
Nifty Gann Angles

Price touching gann angle resistane line and entering 83 Week from 7511
Planetary Cycles and Nifty Movements

Plannetary Support 17600 Resistance 18068
Nifty Supply and Demand

Self Explanatory chart..
Nifty Time Analysis Pressure Dates
Nifty As per time analysis 02 Nov is Pressure date , impulsive move can be seen around these dates.
Nifty Weekly Chart

Price reacted from resistance zone and back to support zone. 17600-17576 holds the key.
Nifty Monthly Charts

Breakout on Monthly Time frame Till 17833 is held rally towards 18000/18168
Nifty Weekly Chopad Levels
Nifty Trend Deciding Level: 17679
Nifty Resistance: 17773,17875,17977,18068,18138
Nifty Support:17576,17500,17444,17385,17300
Levels mentioned are Nifty Spot
Let me go by Disclaimer these are my personal views and trade taken on these observation should be traded with strict Sl.Please also read the detailed Disclaimer mentioned in the Right side of Blog.
Want to see post in your Inbox,Register by adding your email id in Post in your Inbox section
Follow on Facebook during Market Hours: https://www.facebook.com/pages/Brameshs-Tech/140117182685863
Follow on Twitter during Market Hours: https://twitter.com/brahmesh