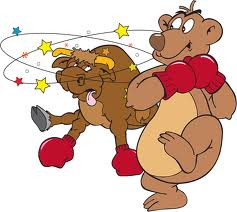 Nifty Fibonacci Retracement
Nifty Fibonacci Retracements from 5217-5815 are drawn in above chart,Major support at 61.8% Golden ratio at 5585 and Resistance at 5687

Nifty Fibonacci Fans
As discussed earlier Fibo Fans helps in finding potential tops and Bottom of market from short term prospective. If we see the chart closely Nifty has formed a swing top at 5815 as discussed in previous week analysis.Break of 5635 can lead to a down move till 5450.
Nifty Weekly Chart
Nifty was down by 0.4% WoW basis, and  closed below crucial trend line resistance of 5700, so bears are having upper hand.  Rather than second-guessing, it always makes sense to wait for the price to give a clue about the direction and it is far easier then to take appropriate trading action.

As shown in above chart after 2 DOJI Candlestick pattern Nifty tends to give a good move which can be termed as breakout or breakdown so prpeapre yourself this week the range breakout from the trading range of 5635-5725 .
Only the break of 5830 can lead to a rally till 5940,break of 5585 will start the gap filling process.

Nifty Monthly Chart
 Close above 5217 is bullish for market for rest of year.Support on Monthly charts comes at 5604.As shown in below chart September is month of Big moves and we have moved 8.5% . October series after big move seen in September should be a cool off month in which we will see range trading moves from 5500-5850.
Nifty Trend Deciding Level:5676

Nifty Resistance:5700,5725 and 5775

Nifty Support:5635,5600 and 5585
Levels mentioned are Nifty Spot
Let me go by Disclaimer these are my personal views and trade taken on these observation should be traded with strict Sl
We do discussion is Live market to update Nifty levels If you are interested you can LIKE the page to get Real Time Updates.
Follow on Facebook during Market Hours:  http://www.facebook.com/pages/Brameshs-Tech/140117182685863